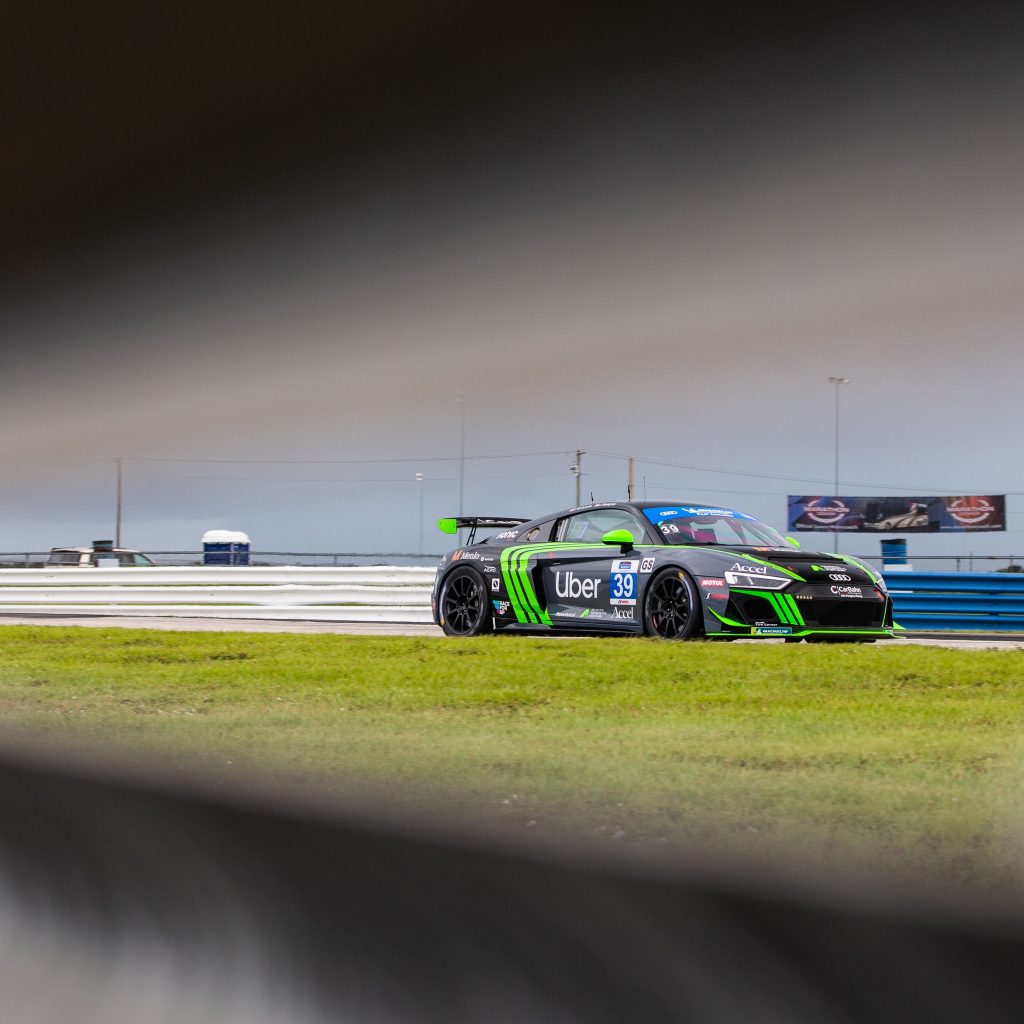 For Immediate Release-

Carbahn with Peregrine Racing takes the lead of the 2020 IMSA Michelin Pilot Challenge Championship with the teams second win in 2 years at Sebring Raceway for the Advent Health 120, a 2hr contest at the famed airport circuit.

Drivers Jeff Westphal and Tyler Mcquarrie dominated the GS field of 20+ GT4 cars by qualifying 1st, and leading the most laps over the two hour, weather impacted race at Sebring Raceway, home of historic races since the 1960's.

Tyler Mcquarrie classed the field in the #39 Carbahn with Peregrine Racing Audi R8 GT4 LMS Evo by setting the pole position, and claiming his rights tot start ahead of the 20+ GT4 car field. After a rain and lightning obstructed race, Tyler would pit the #39 Audi from 2nd place and hand it over to Jeff Westphal. With excellent pit work, the #39 crew got Westphal out ahead of the previous leader with a 5 second gap on cold tires. Jeff worked the Michelin Pilot rubber as hard as he could to get some temperature and pace, maintaining a 3 second lead for the remainder of the race.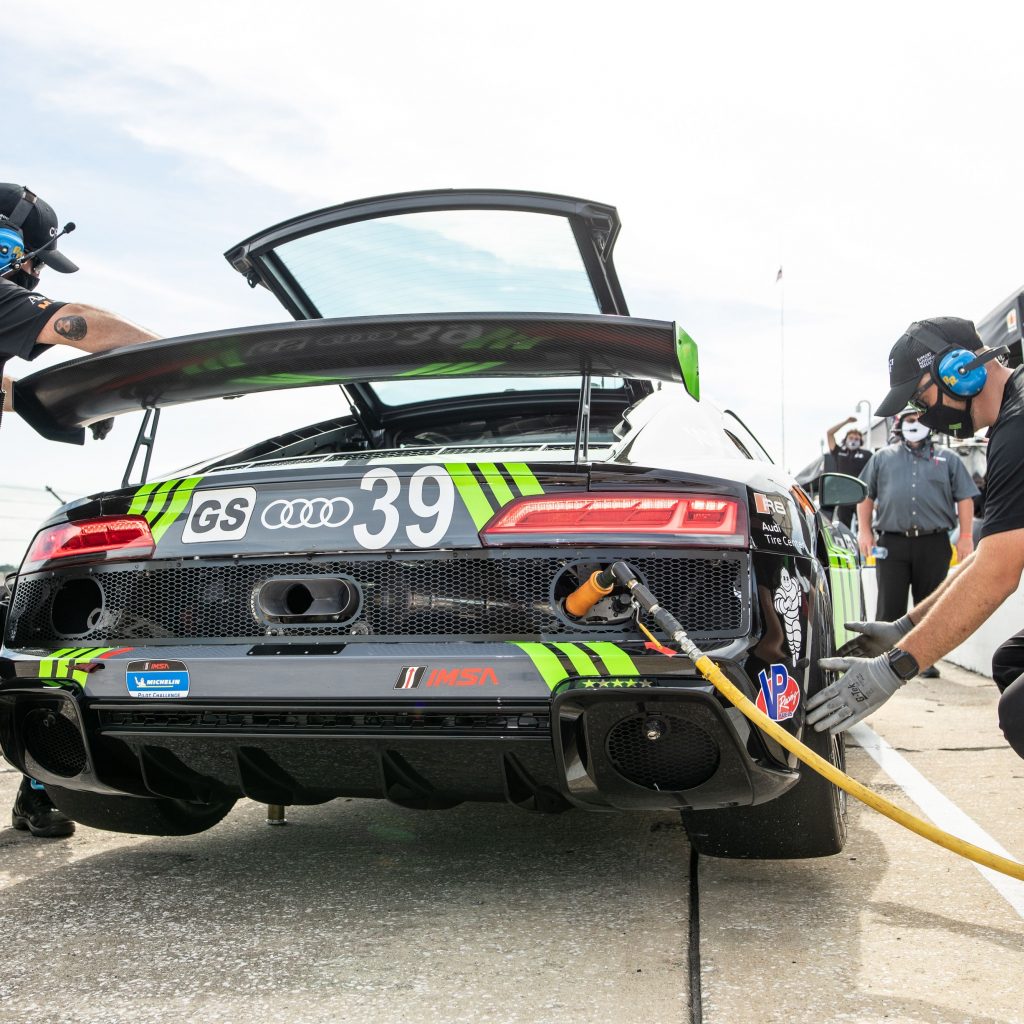 "The pit crew won this race for us today. Obviously, we all had to execute, but the crew's ability to get 4 tires done in the minimum fuel time based on minutes left was stellar, and that gave us the edge today!" exclaimed Jeff.

Carbahn with Peregrine Racing's #39 Audi is now in the lead of the 10 round championship, with 8 races to go. Although the Covid-19 pandemic may render a few races non operable, so the total rounds of the 2020 season is still up in the air.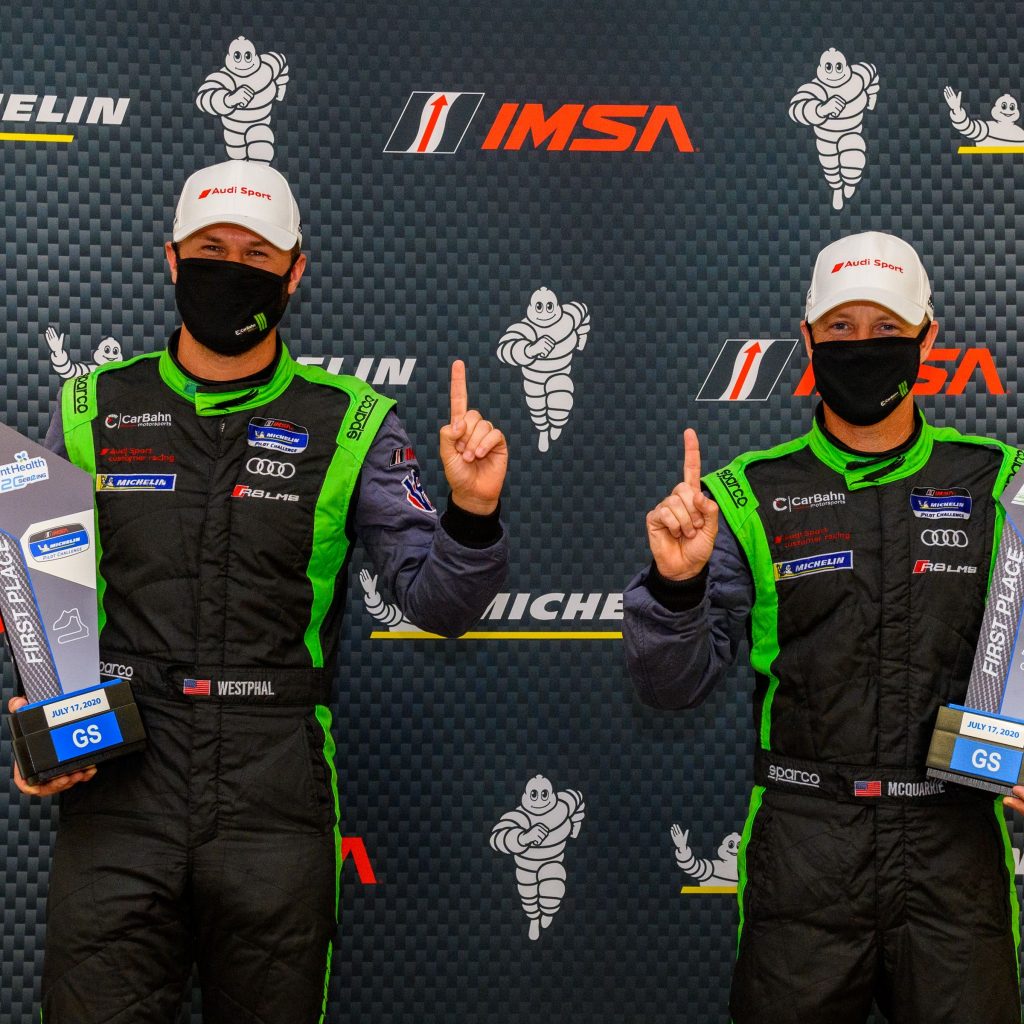 "I'm super happy that we are able to be in the 'catbird' seat heading into a largely unknown championship that's very fluid at the moment. At the end of the day, we need to execute, and maximize our performance over the remaining rounds, however many that may be." Said Westphal

Round 3 of the 2020 IMSA Michelin Pilot Challenge is set to kick off July 31 at Road America, Elkhart Lake, WI next week. Follow the team progress live on Instagram @Westphalracing @tylermcquarrie @peregineracingteam
Special Thanks to:
TNVC Inc.
Race for RP
Hammer Nutrition
Bell Racing USA
Sparco USA