May 4, 2019 The 2 Hour Mid Ohio 120, round 3 of the IMSA Michelin Pilot Challenge championship was run in Lexington, Ohio. Peregrine Racing & Carbahn Motorsports Drivers Jeff Westphal and Tyler Mcquarrie were re-united with their Audi R8 GT4 LMS fresh off victory in round 2, looking to continue the momentum in the hunt for the championship.

With typical "Mid Ohio" weather, different conditions each session proved to be a formidable challenge for the entire grid of IMSA Michelin Pilot Challenge cars as the track was never the same. Luckily the #39 Audi is in the hands of Steve Dinan, Carbahn owner and team engineer, so the 30+ years of chassis tuning experience came into play for the Californian team dealing with dry, damp and wet conditions over the course of the day.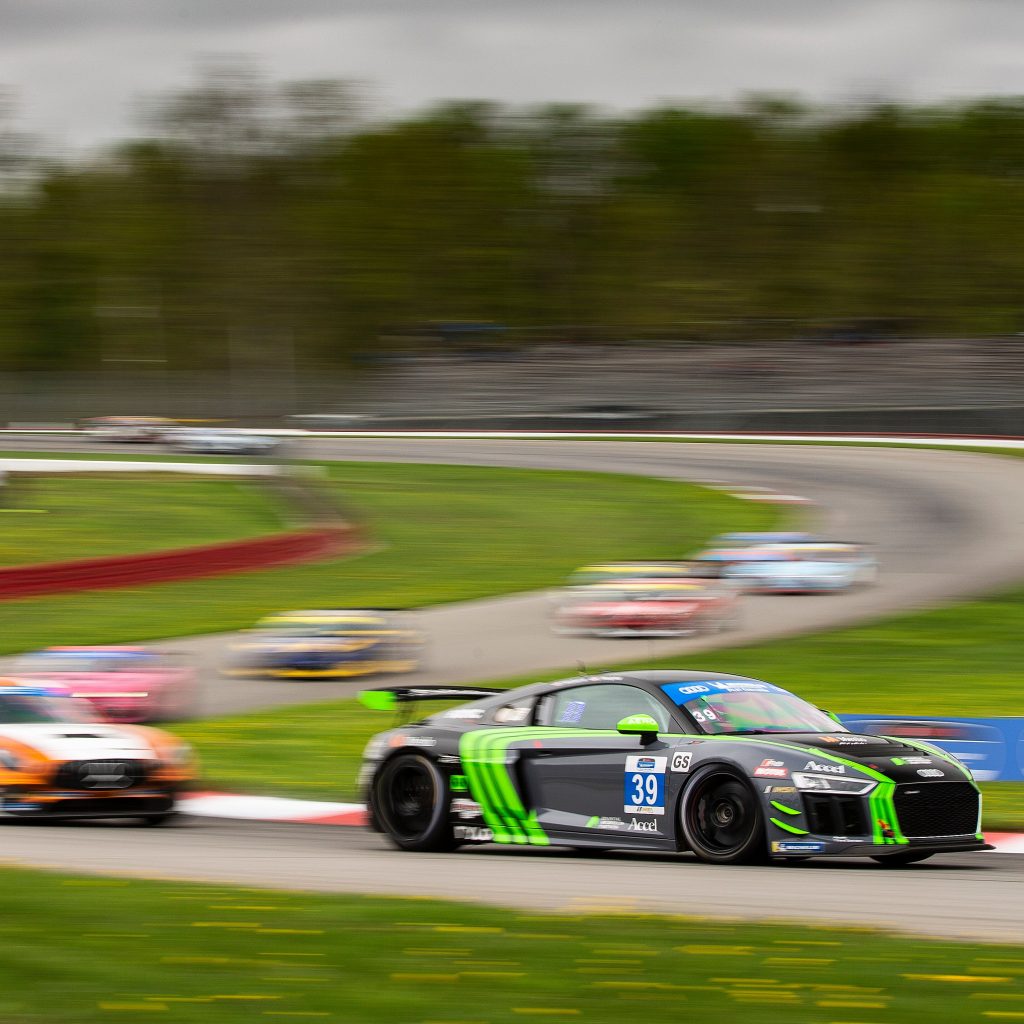 "It certainly was an earned result, the track changed so often and so quickly that I almost had to learn the grip of the corner lap after lap, and at a track like Mid O, possibly one of the trickiest surfaces in the wet, the initial laps of my stint when moisture was falling while I was on fresh slicks, my focus was very high." Explained Jeff. "Finishing 3rd puts a huge smile on my face, everyone on the team executed and persevered during trying conditions, and we took a good bite out of the points deficit overall for the championship so we are in the hunt!"

At the drop of the green, the #39 started at the hands of Tyler Mcquarrie from 20th on the grid after a miscue in qualifying, and Tyler made steady work of the field during his opening hour long stint of starting drivers making his way up to 3rd place. Leaving the pit lane, Westphal entered the track in 10th with rain starting to fall and slick tires on the car, a call that was a gamble but would prove to pay off. After 25 minutes the rain lightened and Westphal could start to push the #39 rather than hang on to the car in slippery conditions. During the tricky conditions Westphal managed to climb back to 3rd, and with 20 minutes remaining started to close the gap t 2nd. At the drop of the checkered Westphal finished less than .5 second behind second place, securing a podium for the Carbahn/Peregrine Audi R8.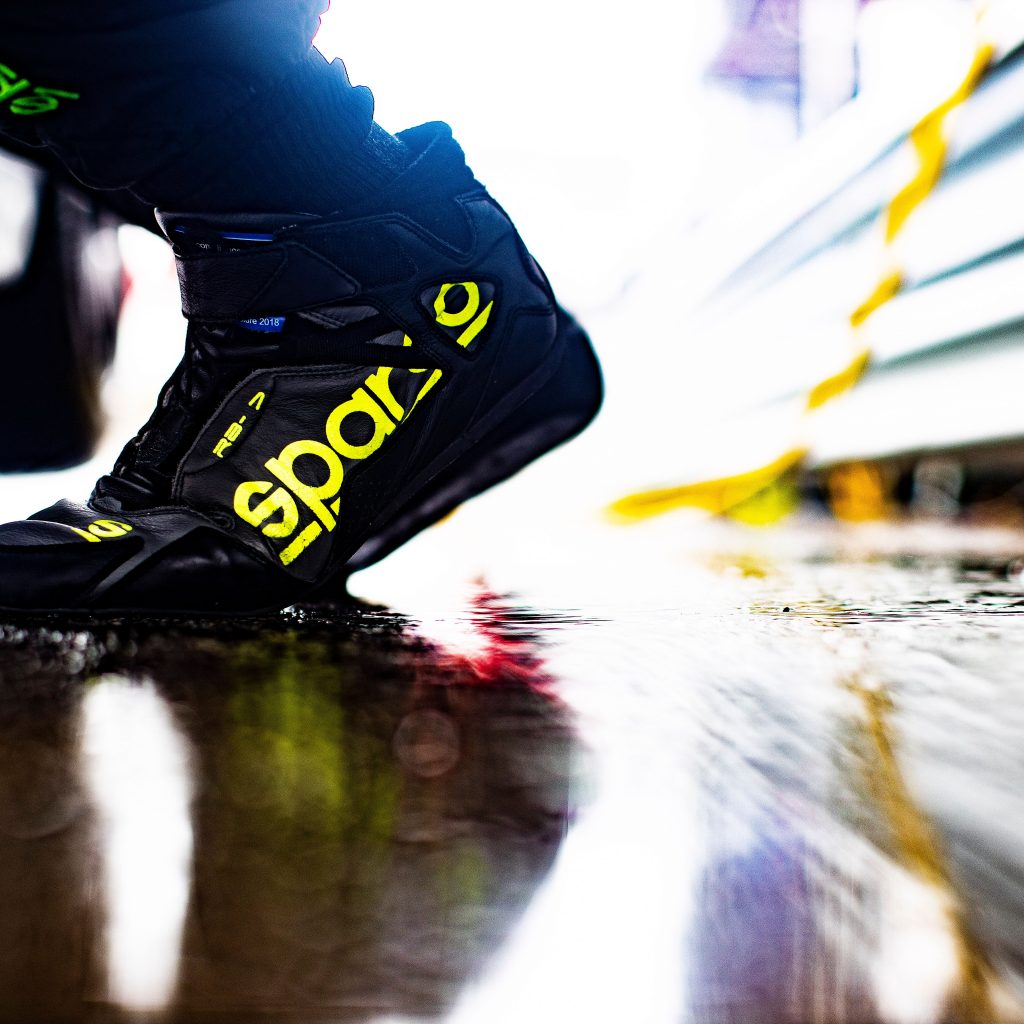 The team regroups for round 4 of the championship in upstate New York, Watkins Glen International Raceway at the end of June for a 4 Hour sprint. The #39 Audi will try to build on race leading pace they had there last season and keep the podium streak alive!