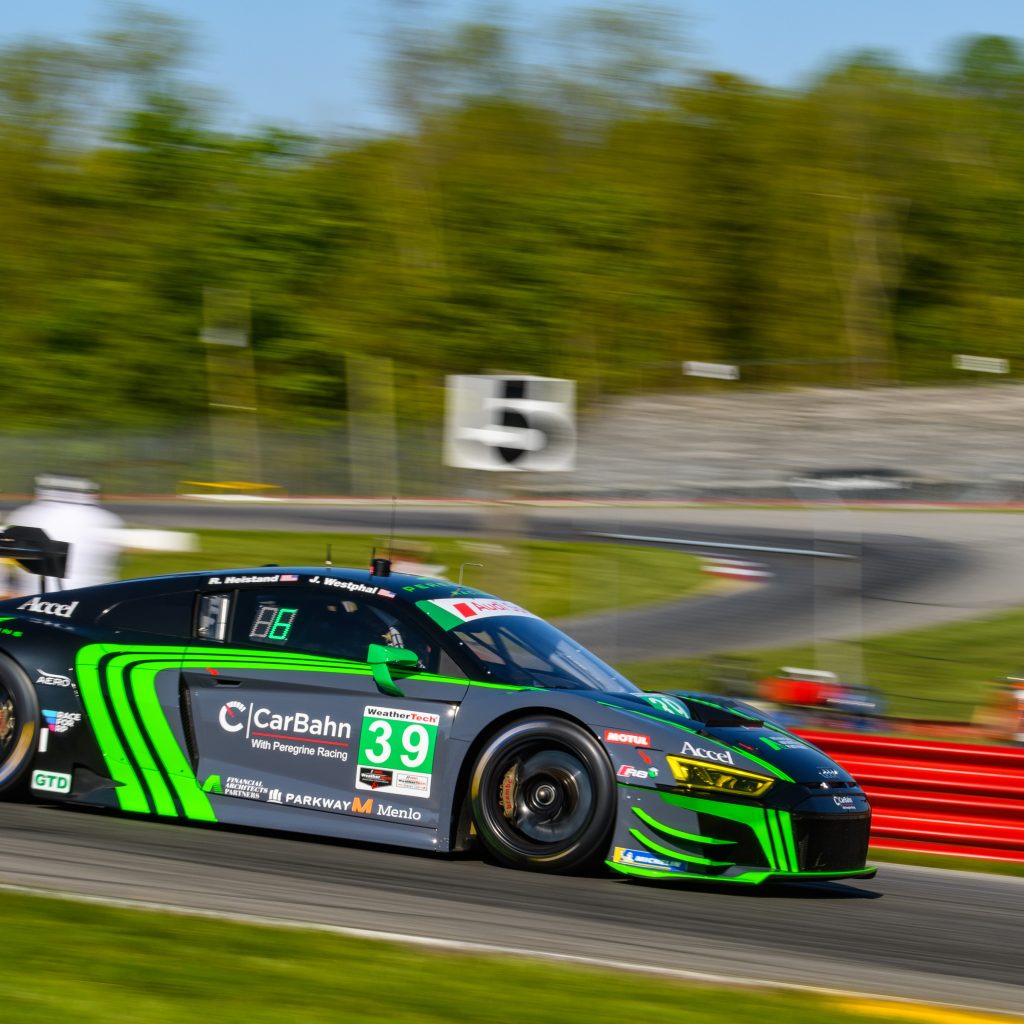 Jeff Westphal and Richard Heistand were the two drivers tasked with piloting the team's Audi machine for the landmark event, and after qualifying an encouraging ninth for the 2-hour 40 minute sprint race, and within a second of the pole, the team were happy with their progress.

Come race day on Sunday, Heistand took the team's first green flag of their IMSA GTD program, settling in immediately and confidently consolidating the team's ninth starting position. Through the pit stops and driver change, the team performed flawlessly and by the conclusion of the first sprint cup race of the 2021 IMSA season, Jeff Westphal was able to bring the Audi R8 LMS GT3 Evo home in a very respectable P7.


Peregrine Racing's GTD outfit will next head to the Belle Isle street course in Detroit, June 11-12. Fans will be able to follow all of the action live via NBCSports TrackPass, as well as gain behind the scenes insights courtesy of Peregrine Racing's social media channels.


INSIGHT FROM THE GTD COCKPIT:

Jeff Westphal
"Just finished up the first race for the team here at Mid-Ohio with the new Audi R8 GT3. The car handled fairly well, but we are still coming to grips with it and we have some improvements we are looking to make. We finished inside the top 10 in seventh position. Really good pace the whole race and was able to race and scrap with other teams and manufacturers who have had their cars for quite a while. It's a good place for us to start but we're definitely not satisfied. Everyone on the team wants more so we've got to keep digging!"


About Peregrine Racing
Initially founded as a sports car team in the IMSA Michelin Pilot Challenge Series, Peregrine Racing has established itself as a winning outfit since its inception in 2018, with the 2019 GS Championship title proving to be the highlight of the team's successes to-date.

Not only is the team dedicated to providing a winning platform for drivers and partners alike, it is also committed to developing drivers who have aspirations to become professionals. Peregrine Racing is now looking to the future as it works to establish itself on the main stage of sports car racing in North America.