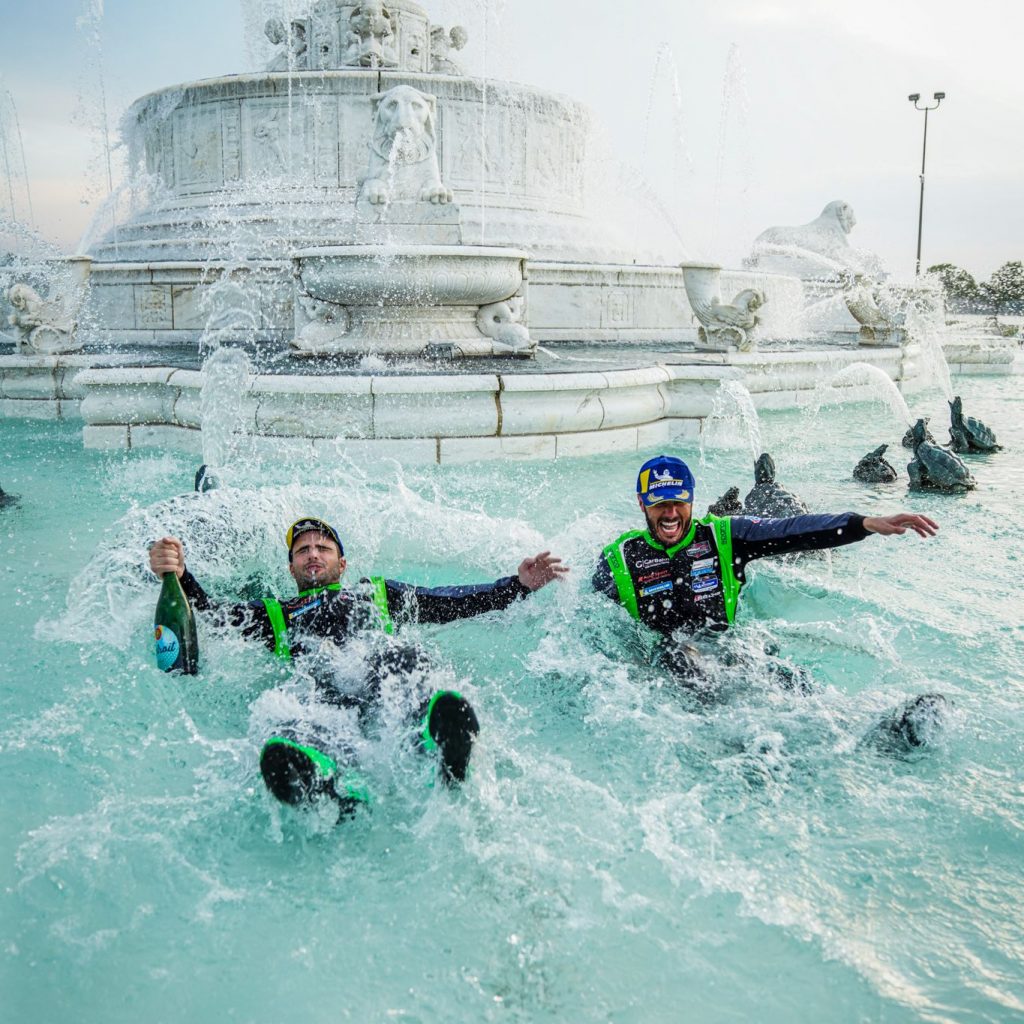 June 12, 2021  Carbahn with Peregrine racing led the Detroit round of the Imsa Weathertech Sprint Cup Championship flag to flag with their #39 Audi R8 GT3 LMS with drivers Jeff Westphal and Richard Heistand delivering flawless performances.

Heistand qualified the Audi on the pole, the first pole in GT3/GTD competition for the team in only their second race, and led every lap until the pitstop/driver change 35 minutes into the 100 minute sprint race.  Westphal took the helm from the lead, and never looked back, opening up a gap to 6 seconds before a late race caution consolidated the field. 

At the restart Westphal was able to keep a 5.5+ second margin alive to the checkered flag and secure what should've been the teams first GTD win in only 2 races, 2nd win at Detroit for both Richard and Jeff personally, and the first win for Audi in IMSA GTD since 2017.  Unfortunately in post race tech, the fuel flow into the #39 was under 1 second too swift during the race, incurring a penalty which relegated the #39 to last in the order (P12).

"It's really a gutting situation, since the race was won with over 5.5 seconds of margin, and the laps preceding the finish, the gap was at least that or more.  The 'advantage' the fuel flow gave us beyond the regulations was worth less than 1 second, but the rules are the rules.  The team measured the fuel restrictor before the race and the flow numbers were legal then, but sped up just a little bit during the race, and at night in post race tech inspection.  Just enough to put us on the wrong side of the rules in the eyes of the series.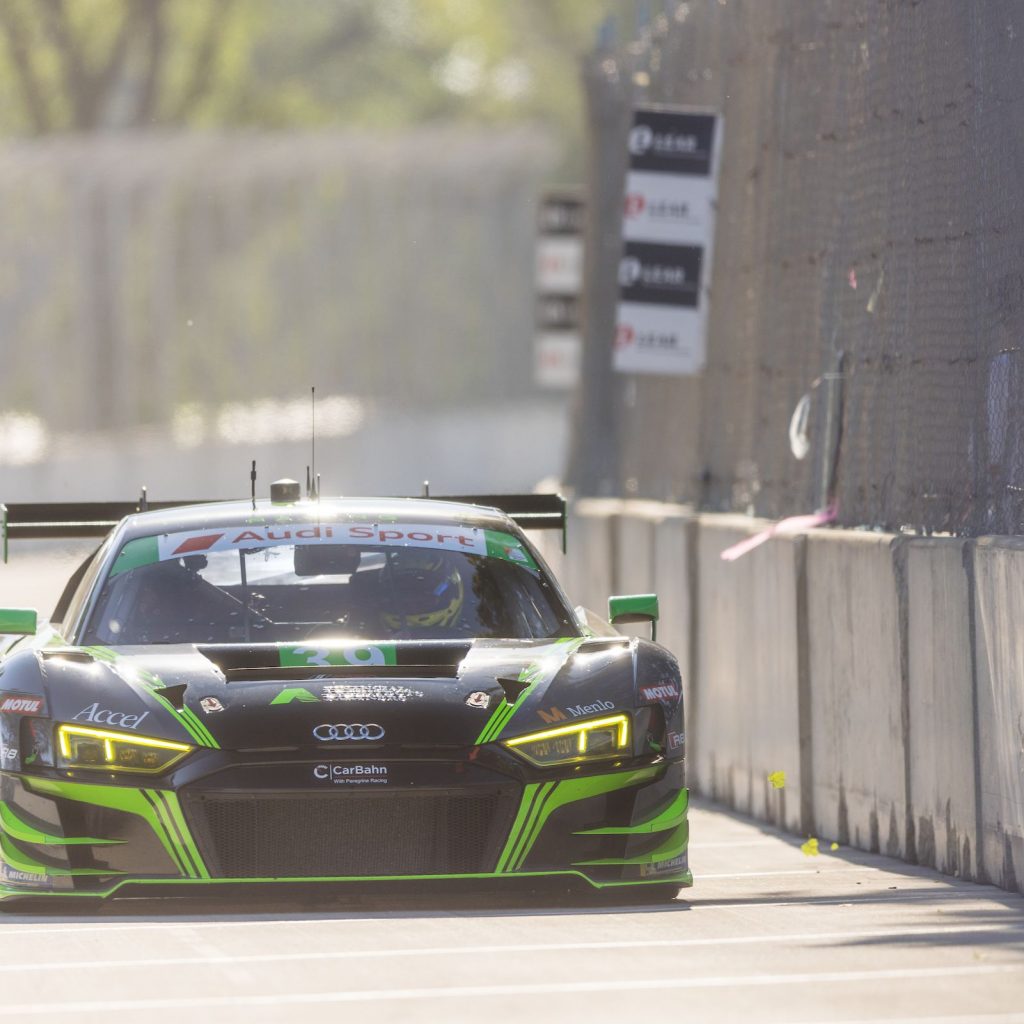 The reality is that the advantage wasn't enough to change the result tangibly, but the infraction and penalty took the win away from the team. It hurts, but I know my Carbahn with Peregrine racing team will understand the flow discrepancy, rectify it and we will fight harder next race." Explained Westphal

The next race for the #39 Audi R8 GT3 LMS of black, grey and green is the Watkins Glen 6hr event in upstate New York, where Westphal, Heistand, and Mcquarrie will pilot the machine around the 11 turn, 3+ mile road course in hopes of redemption from the Detroit GP's win that should've been.