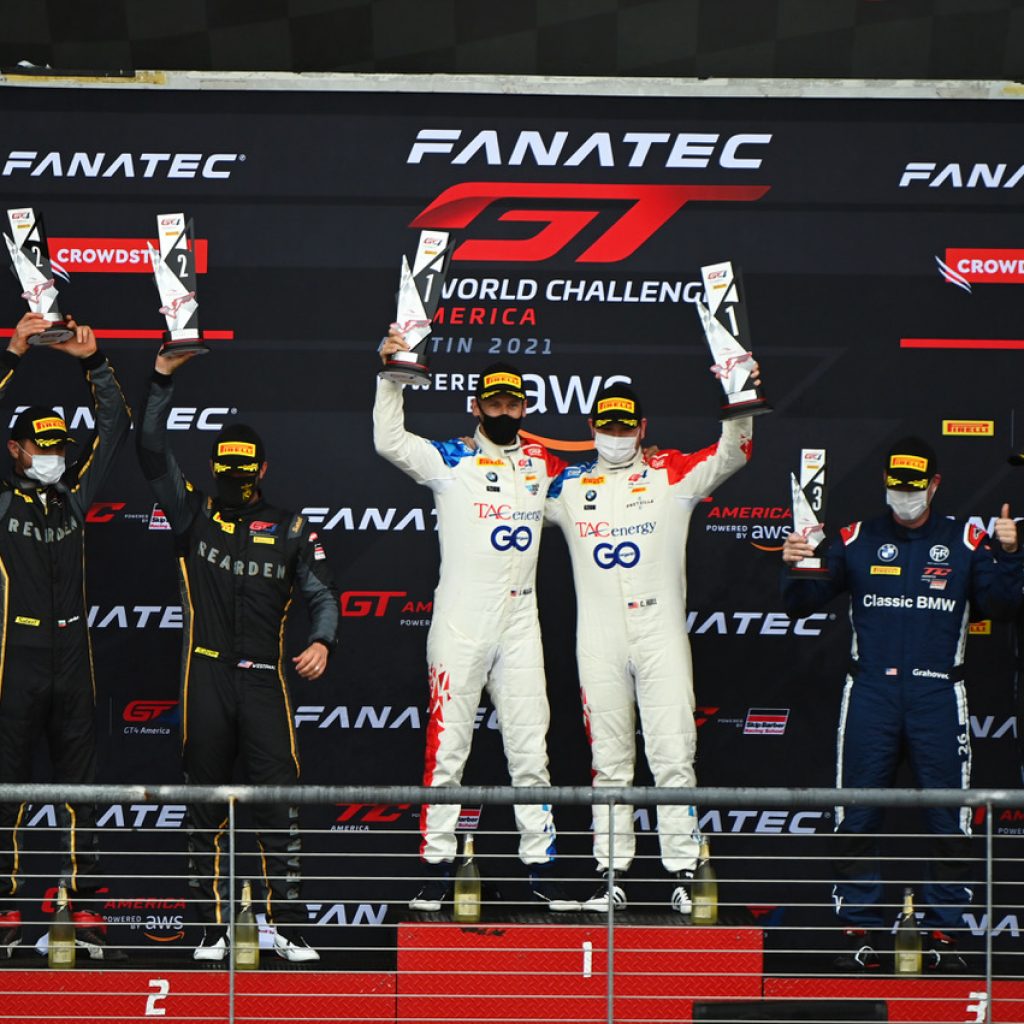 For Immediate Release / May 2
"Everything is bigger in Texas" with rounds 3-4 at the infamous Circuit of the Americas, just outside of Austin, Tx on the 3.7 mile & 20 corner road course. Rearden Racing had the #888 Audi R8 GT4 LMS normally for McCoy and Westphal ready to go, with McCoy unable to attend the weekend dealing with a personal matter.

Luckily, team owner of Rearden and personal friend of McCoy, Vesko Kozarov could step in and team with Westphal for the two, 1 hour sprint races that weekend to keep the team progressing toward the ever elusive podium.

As luck would have it, Kozarov and Westphal were able to string together some fast laps, make some passes on track and race toward the front, scoring a 2nd place finish on Saturday a mere lap away from taking the lead as Westphal stormed forward in the #888.

Pitwork that was a little too swift resulted in a penalty for going below the minimum pitstop time on Sunday by 2.4 seconds, so a drive through would demote the #888 Audi from the podium positions to 6th for race 2 of the weekend.

Next up for the team and their Gintani Sponsored Audi R8 GT4 is Road America, in Elkhart Lake, Wi in August of 2021.