The Second Running of Creventic Series COTA 24HR was a twice around the clock endurance event that SCG003c was made for, and the Light Speed/R3 Motorsports squad had their eyes set on the win for SCG's first race on US soil (where the #702 and #704 now reside.)

Nurburgring 24H pole setting Driver Jeff Westphal was the lead for the #704 that was the top Qualifier two years ago in Germany with familiar face Andreas Simonsen, as well as Jon Miller and Craig Stanton, two new comers to the SCG program with extensive track knowledge.

Westphal put a stellar qualifying effort together launching the #704 SCG003 into 3rd during Qualifying for the start of the 24HR event. After running in the top 3 for hours, the drivers started cycling through the car and the Lightspeed entry looked strong, poised for a win in class and an overall podium. Just after the 3 Hour mark, while inside the top 3 the #704 had a gearbox component that let go much before it's intended life cycle was up, causing the car to limp back to the pitlane, and ultimately retire.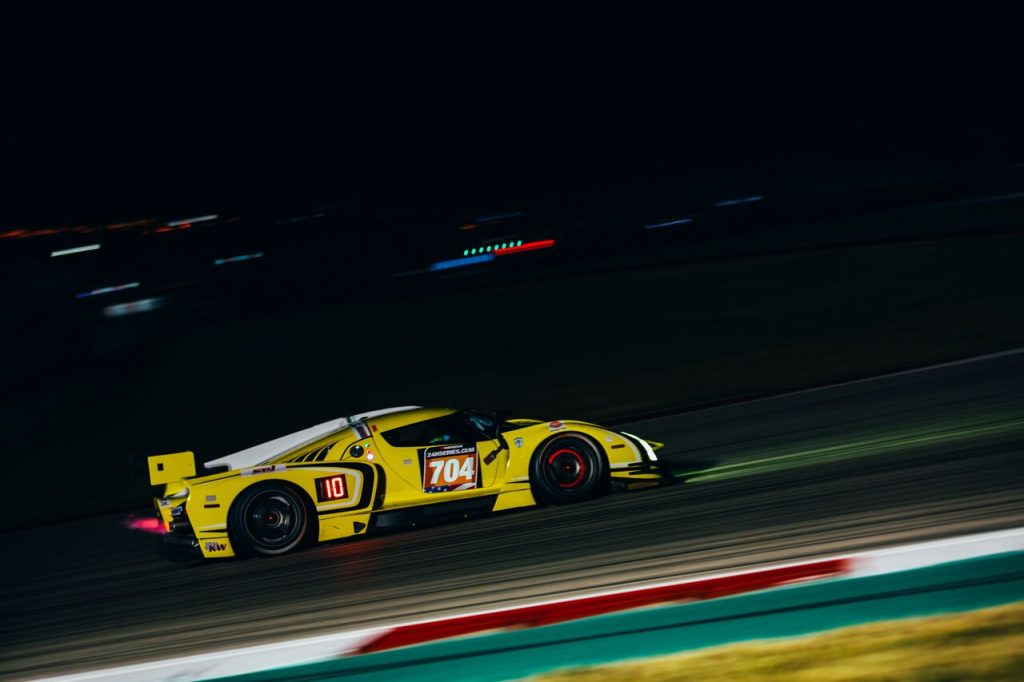 "It's a real heart breaker as we were just getting into the swing of the event,all of our drivers loved the way our SCG003 was handling and the aggregate pace had us looking really good for the class win and overall top 3. However with so many complex and highly stressed components, things like this are parts of endurance racing. I want to stay thank you to everyone at Lightspeed, R3 motorsports, and SCGcars as it's always a pleasure to wheel one of these gorgeous machines around in anger!" said Westphal

Lightspeed Racing is preparing #704 to assault the 12HR of Spa in 2019 with Westphal and Co at the helm.