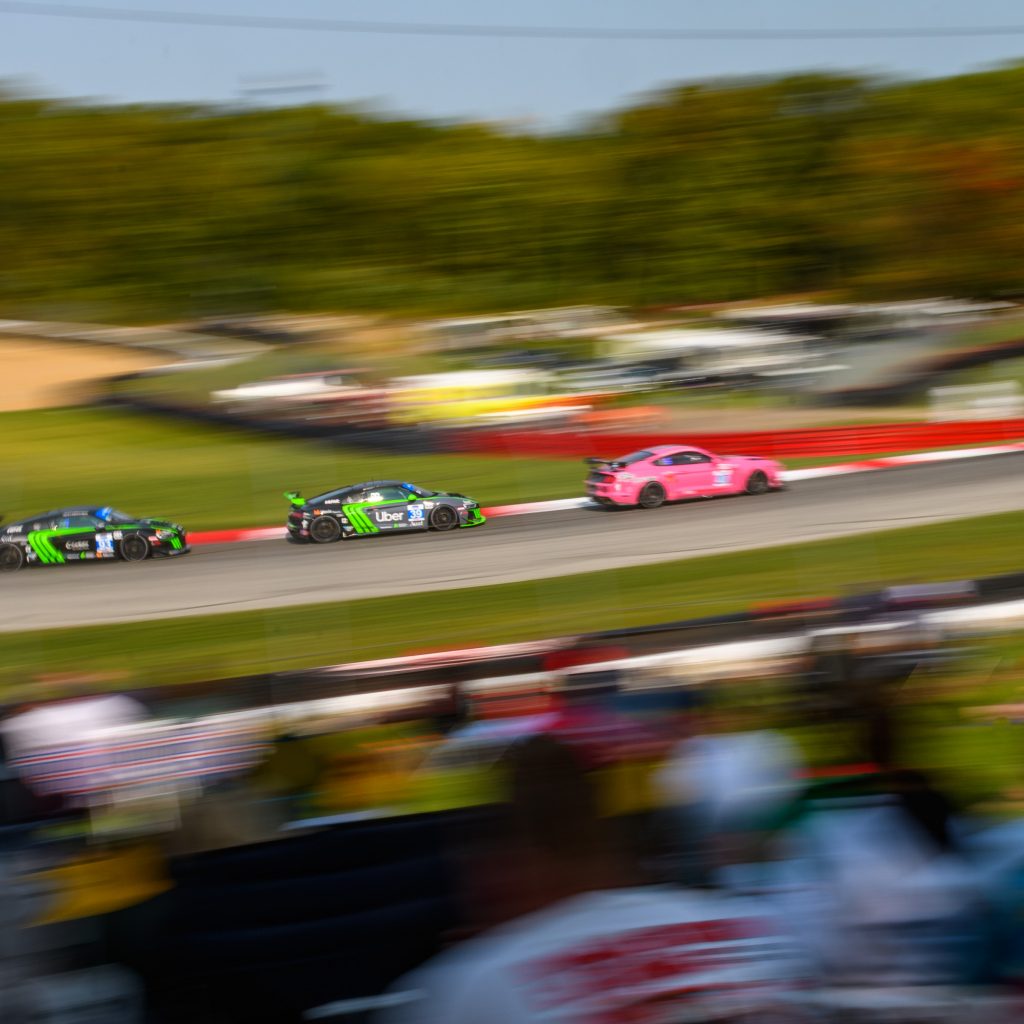 LEXINGTON, OH. (Sept. 27, 2020) – CarBahn Motorsports with Peregrine Racing leaves Mid-Ohio Sports Car Course with a pair of podium finishes.

The two Audi R8 GT4 EVO's had a harmonious weekend working together to maximize the results at IMSA MICHELIN Pilot Challenge rounds six and seven. Teamwork allowed the No. 39 to finish in second place on Saturday and third place on Sunday and the No. 93 recorded a best finish of fifth on Sunday.

Driver Tyler McQuarrie continued his streak of consistency qualifying the No. 39 Audi R8 GT4 EVO in second position for the fourth time in seven in races. With the drop of the green flag he and the No. 60 Aston Martin immediately engaged in battle, pulling over a 15-second gap to the competitors behind. McQuarrie spent the entirety of his stint putting pressure on the first place, finally pitting under the first full-course caution for a full stop with one hour and 18-minutes remaining.

After his hour-long uphill battle in Race One, Westphal knew he must enter the race in a defensive mode. Lapped traffic played a large part in his race today as he spent the majority of his stint picking off the slower competitors while still defending his position from behind. He meticulously managed his tires and pace pulling off a miraculous third-place finish.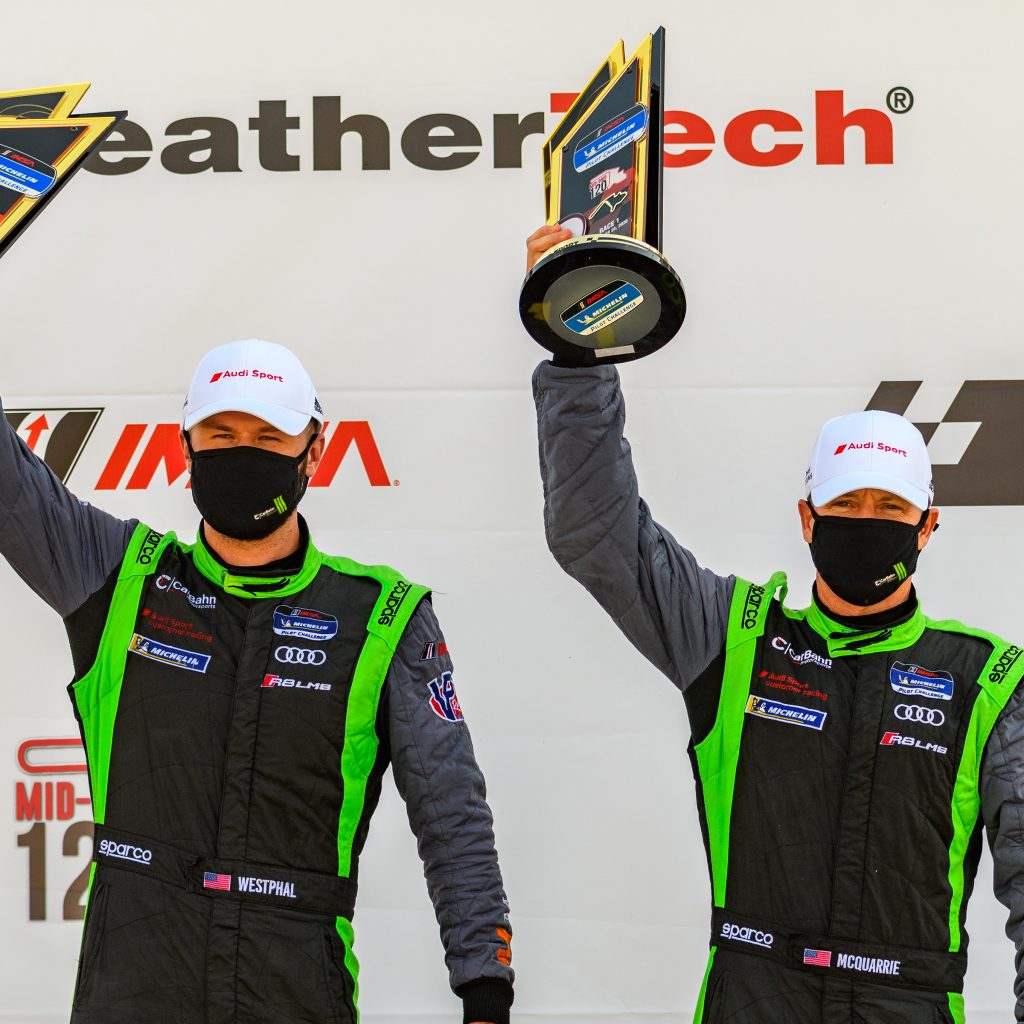 Special Thanks to:
TNVC Inc.
Race for RP
Hammer Nutrition
Bell Racing USA
Sparco USA