Indianapolis, In
The Final round of the Intercontinental GT Challenge is the Indianapolis 8HR, closing out a year of international endurance events highlighting the best auto manufacturers in the world. Vital Speed Motorsports, from Beaverton, Oregon is fielding one Ferrari GT3 Evo 2018 for the 8 Hour speed contest at the Indianapolis Road Course, the same one to host Formula 1 some years ago.
This event is round 2 for Vital Speed, with Full season drivers; Trevor Baek, Jeff Westphal, and 8HR addition Ryan Briscoe. The Trio hit the track with their sights set on glory for the team and the marquee heading into the endure weekend.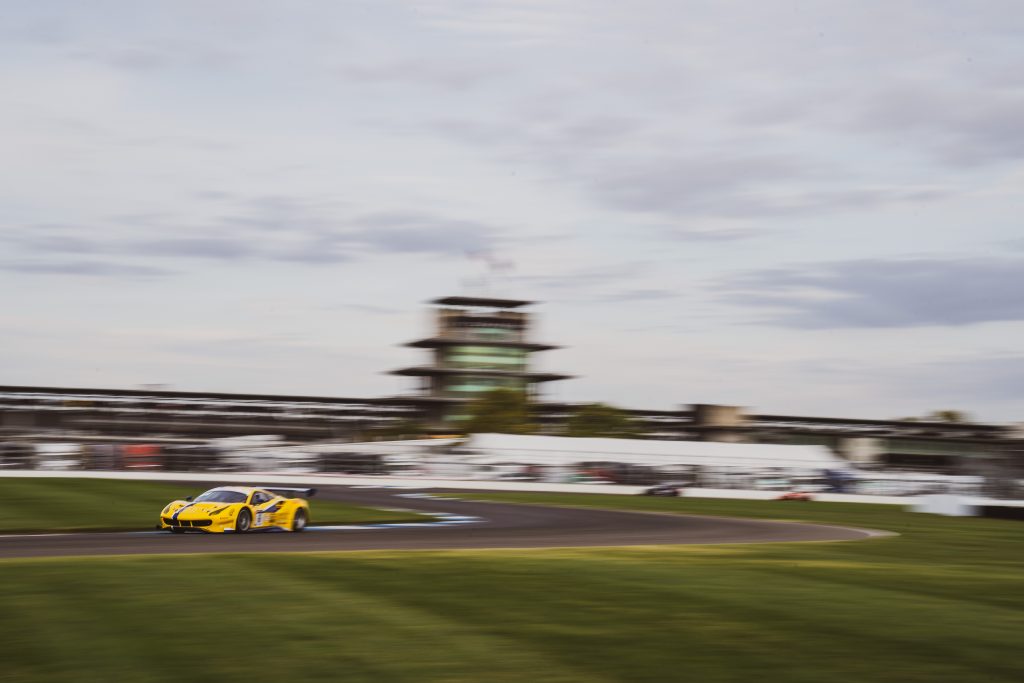 Trevor Baek would take the helm for the start, qualified by Westphal. However the beginning of the 8hr contests was hit with a deluge of rain, causing rivers, standing water, and flooding that was catching the best of the drivers out. The #7 Vital Speed Ferrari would suffer some weather condition related damage that rendered the car un-usable in the first hour of the race, but the team worked hard and fast to put the Ferrari back on track before the end of the event.

The determination of the crew was admirable, and the car ran before the checkered to confirm the grit Vital Speed intends to bring to the track each and every time they show up to compete!

Special thanks to our partners:

Hammer Nutrition
TNVC Inc.
Race for Rp
Sparco USA
Bell Racing