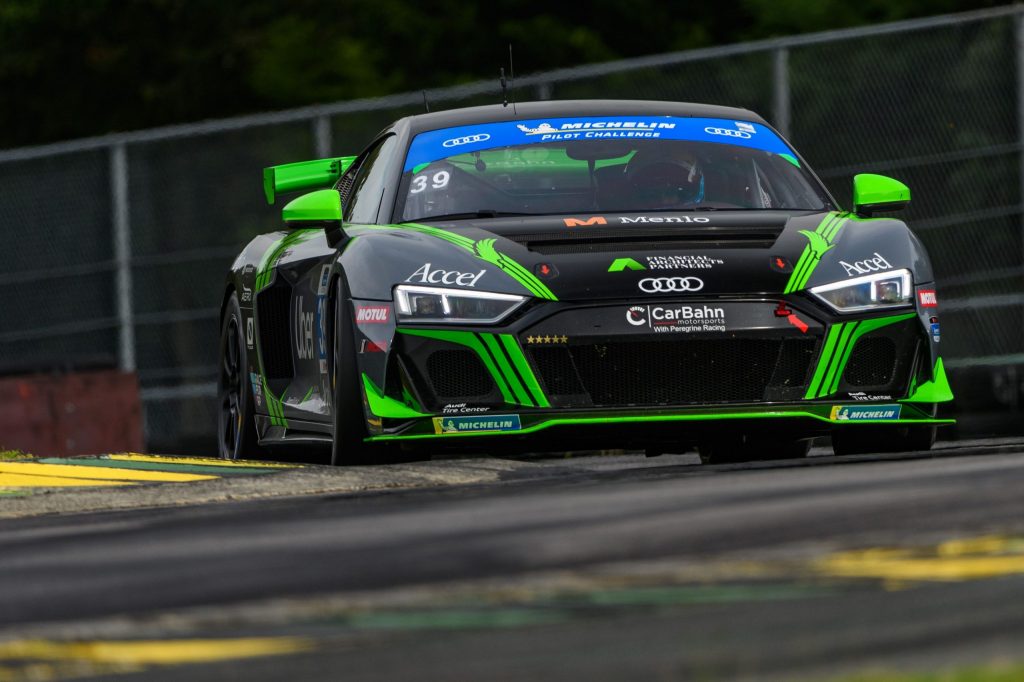 For Immediate Release-

Carbahn with Peregrine Racing drivers Jeff Westphal and Tyler Mcquarrie battled hard at Virginia International Raceway for Round 4 of the IMSA Michelin Pilot Challenge in the #39 Audi R8 GT4 Evo, which resulted in a finish just outside the top 10 for a 12th place. This knocked the defending champs out of the lead into 3rd place in the title chase.

One of the reasons for the odd finish outside of the top 10 was a yellow flag period coming out just before the pit window for the Audi opened regarding their fuel distance available. Thus, when the yellow flag was displayed and the Audi of Mcquarrie pit, Westphal left pit lane behind most of the competitors on an alternate strategy who had already taken fuel and tires earlier in the race.

With the time remaining Westphal made up some positions but didn't have enough to work his way back up the order, for the team's 3rd race result outside of the top 4. The Californian team is looking forward to a redemption run at Road Atlanta for Round 5, the second of the two 4hr races in 2020.
Special Thanks to:
TNVC Inc.
Race for RP
Hammer Nutrition
Bell Racing USA
Sparco USA