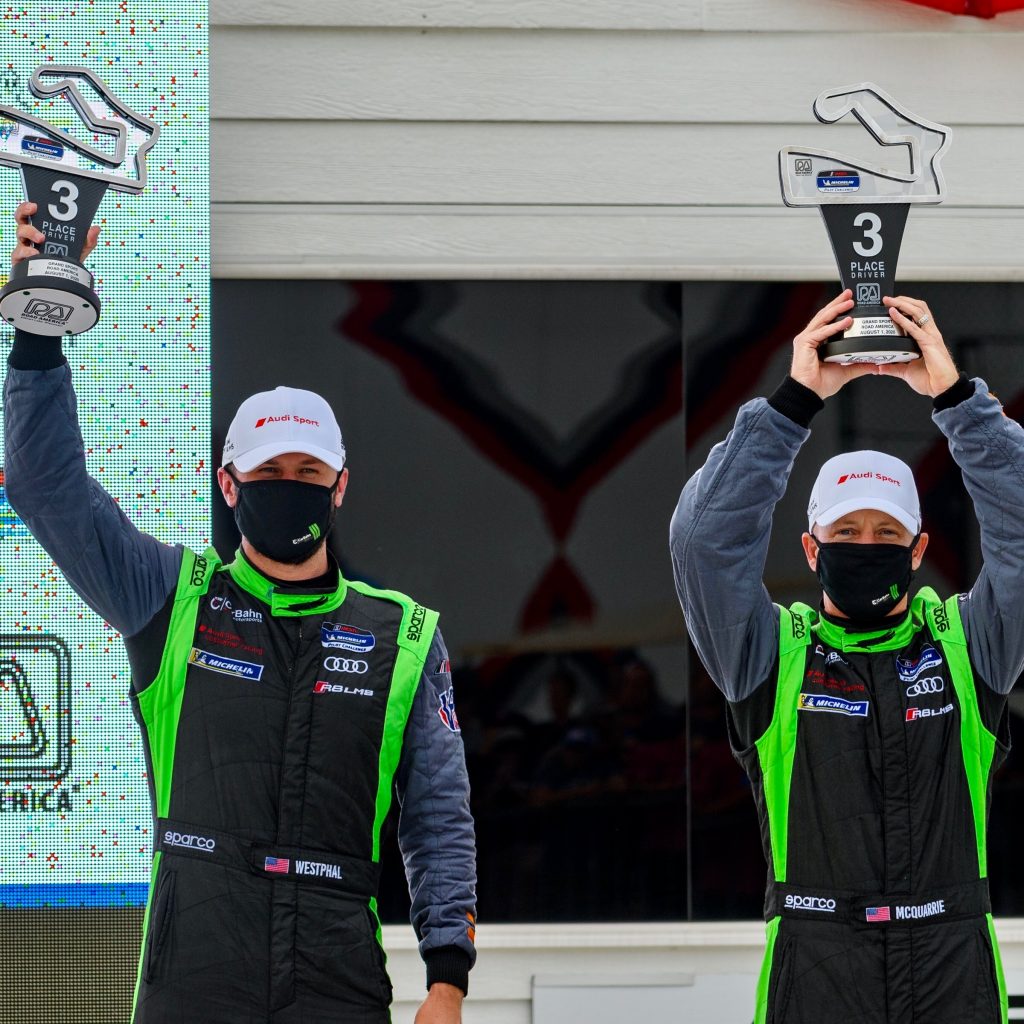 ELKHART LAKE, WI. (August 2, 2020) – CarBahn Motorsports with Peregrine Racing finished third in the IMSA MICHELIN Pilot Challenge Road America 120.

The team kicked off the Road America 120 with a near-identical start to the year before as championship leaders. With only five points separating them from second place overall it was imperative that each member brought their highest caliber of work and execution. The strategy played out flawlessly as they walked away from the event maintaining first in the IMSA MICHELIN Pilot Challenge championship.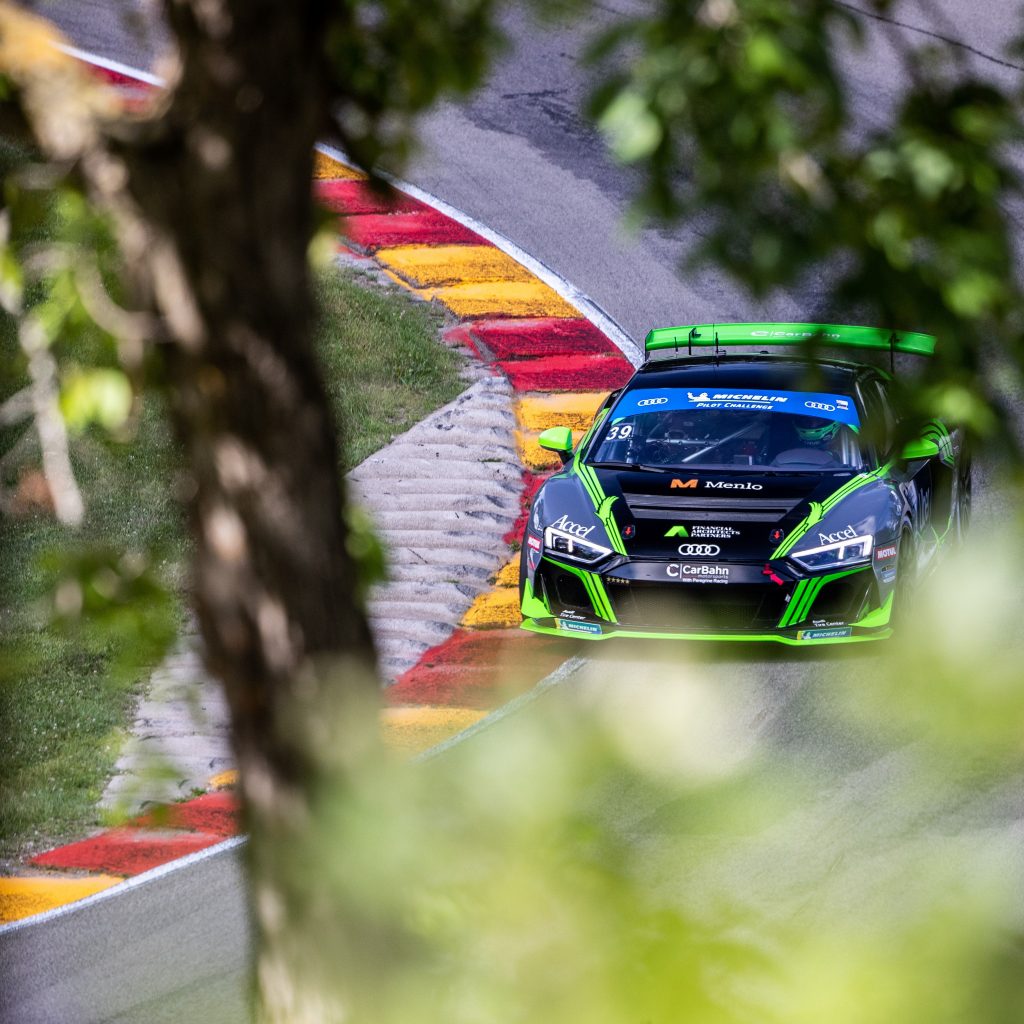 Westphal took control of the No. 39 with one hour and 17-minutes remaining in the Road America 120. With full course cautions being few and far between Westphal knew he had to treat each lap as if it was qualifying to maintain pace with the ahead competitors favored by the Balance of Performance. The team reaped the benefits of his meticulous race-craft strategies as he finished in third place in Round 3 of IMSA MICHELIN Pilot Challenge.

The team next heads to VIRginia International Raceway for the VIRginia is for Racing Lovers Grand Prix, August 21-23. The weekend will feature a new style of schedule with IMSA MICHELIN Pilot Challenge serving as the final race of the weekend at 2:55 p.m. ET on Sunday, August 23. The weekend also will be the first fan-free event since IMSA's return to racing. For more information on the event and schedule, details visit https://www.imsa.com/events/michelin-gt-challenge-at-vir/.
Special Thanks to:
TNVC Inc.
Race for RP
Hammer Nutrition
Bell Racing USA
Sparco USA