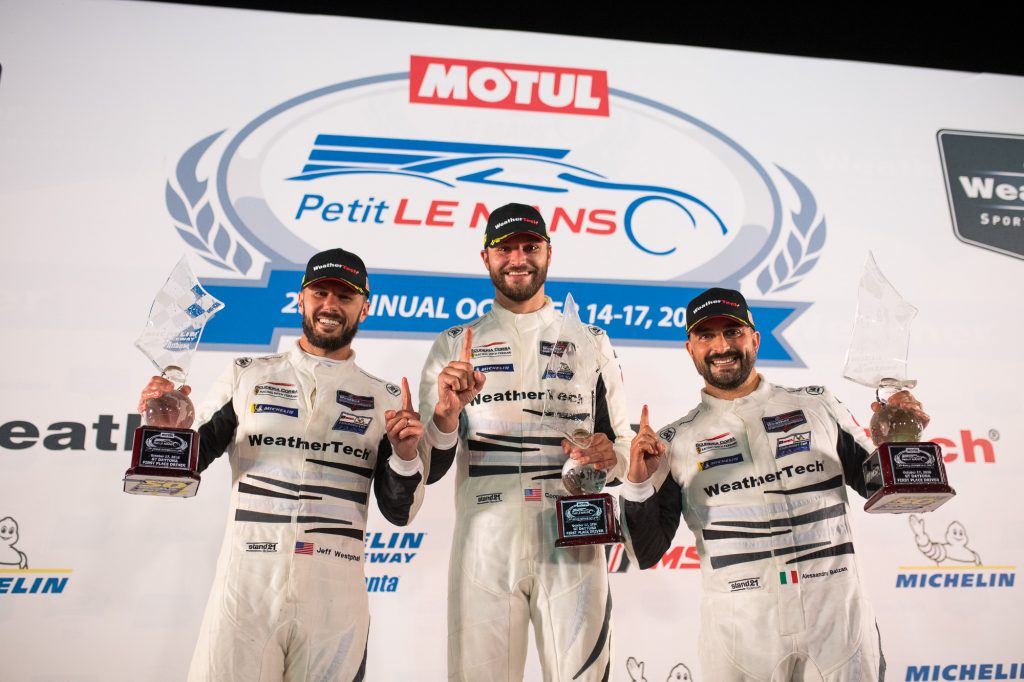 Braselton, Ga
Scuderia Corsa won its second Petit Le Mans with drivers Cooper MacNeil, Jeff Westphal, and Alessandro Balzan at MICHELIN Raceway Road Atlanta with the IMSA WeatherTech SportsCar Championship.
A final pass for the lead by Westphal came in the chicane with 40-minutes remaining. He had taken full advantage of clean and quick pit stops by the crew to keep ahead of the field. Westphal took the checkered flag under yellow in a dramatic end to the endurance classic after two cars collided under four minutes.
MacNeil highlighted the race with a magnificent drive. He took over for Westphal, who began the race second and took over the lead on lap one. MacNeil entered the race in fourth and ran up to second place before pitting. He valiantly drove past professional drivers proving his vast understanding of the 2020 Ferrari 488 EVO.
Balzan made a memorable appearance on his birthday. While Balzan is a two-time IMSA WeatherTech SportsCar Champion, he had never conquered Petit Le Mans. Balzan also took his turn leading the race fighting upfront for the entirety of his stint. Balzan held steady as he was tossed between prototypes but never faltered as he turned laps.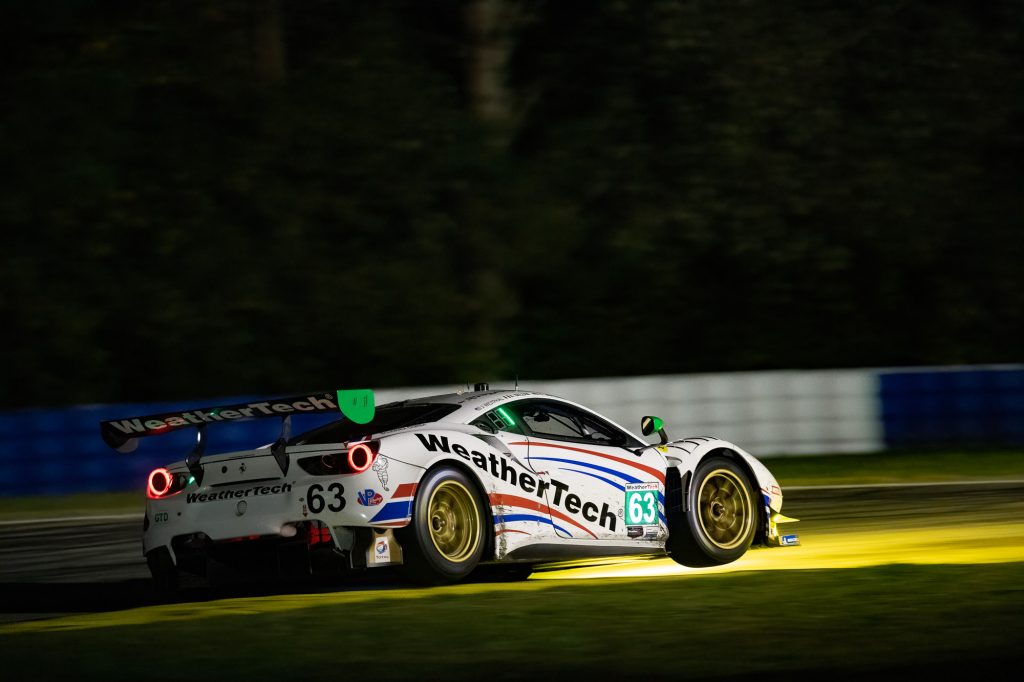 For Westphal, today was a weekend redemption.  "It is was a real team effort today," Westphal said. "Cooper and Ale did a great job all race keeping the car in front of the field. I just happened to be the one that closed at the end. The Scuderia Corsa guys had the WeatherTech Ferrari hooked-up at the end. They put the car into a window where it would be good when it got cold at night. The colder it got, the better the car got. It was a pleasure to drive. A great win for the team."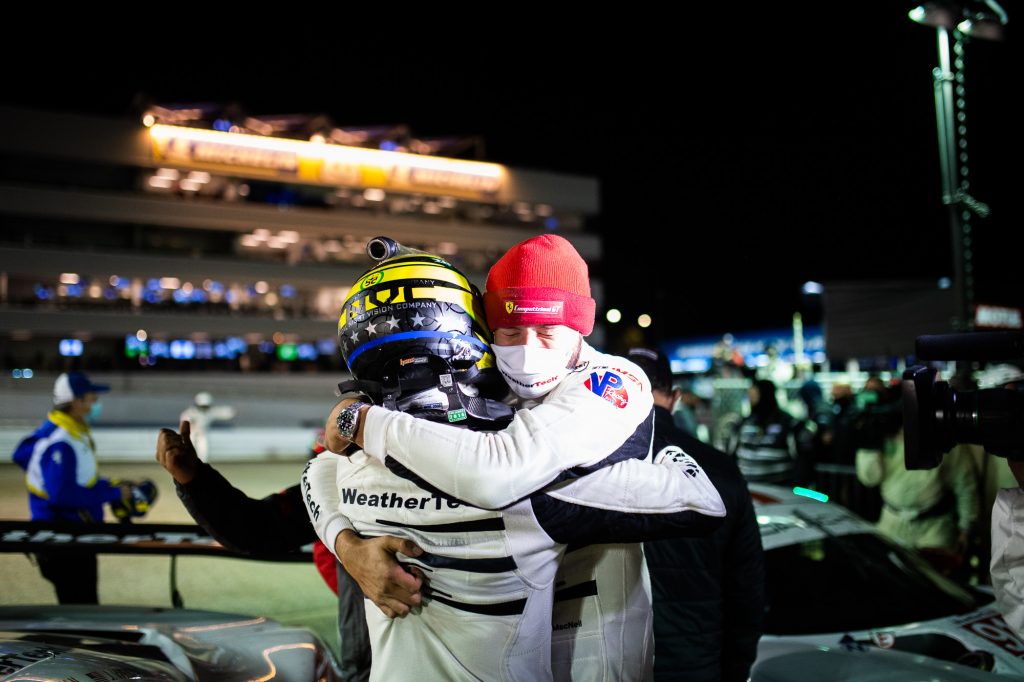 I would like to thank my current and long time partners that all played a role in this success;

Bell Racing USA

Hammer Nutrition
Race for RP
Tnvc Inc.
Sparco USA
Weathertech Racing