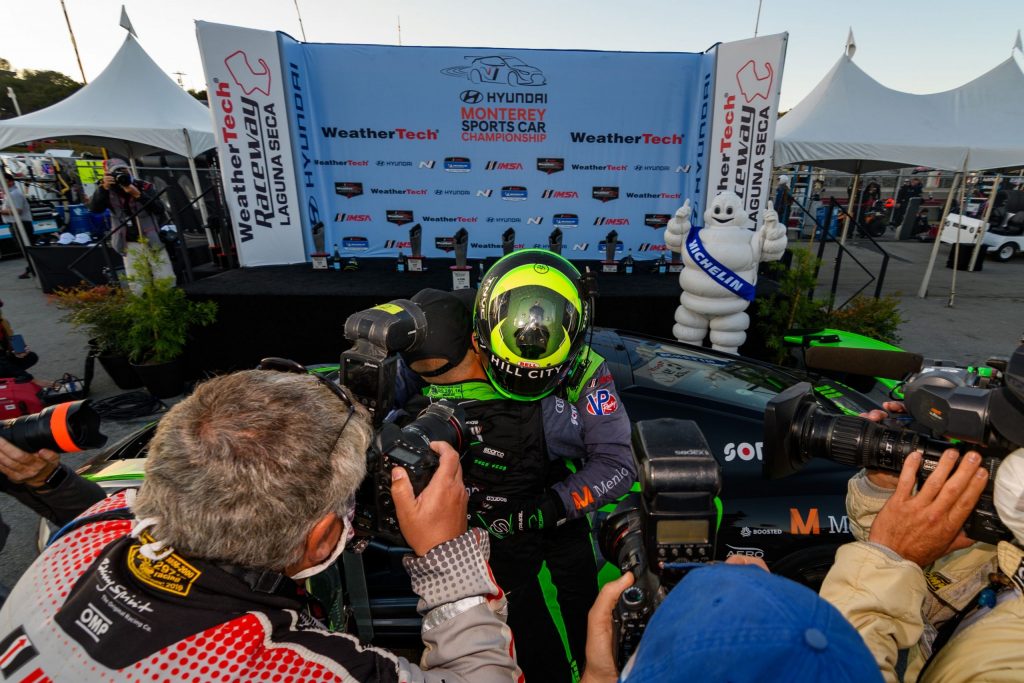 SALINAS, Calif. (October 31, 2020) – CarBahn Motorsports with Peregrine racing dominated at WeatherTech Raceway Laguna Seca from pole position to a first-place finish at the team's home track.

The No. 39 closed the point deficit in the IMSA MICHELIN Pilot Challenge after an incredible last lap pass by driver Jeff Westphal catapulted the car into first place. The team now sits 15 points out of first place headed into the season finale at Sebring International Raceway.

McQuarrie set the team up for success at its home track earning his second consecutive Motul Pole award in the No. 39 Audi R8 GT4 EVO. A chaotic start to the race saw McQuarrie take the green flag four times as the first hour of the race featured three full-course cautions. An incredible strategy call by engineer and strategist Steve Dinan and impressive fuel saving by McQuarrie allowed the No. 39 to make it through the race on one pit stop giving the Audi the upper hand it needed.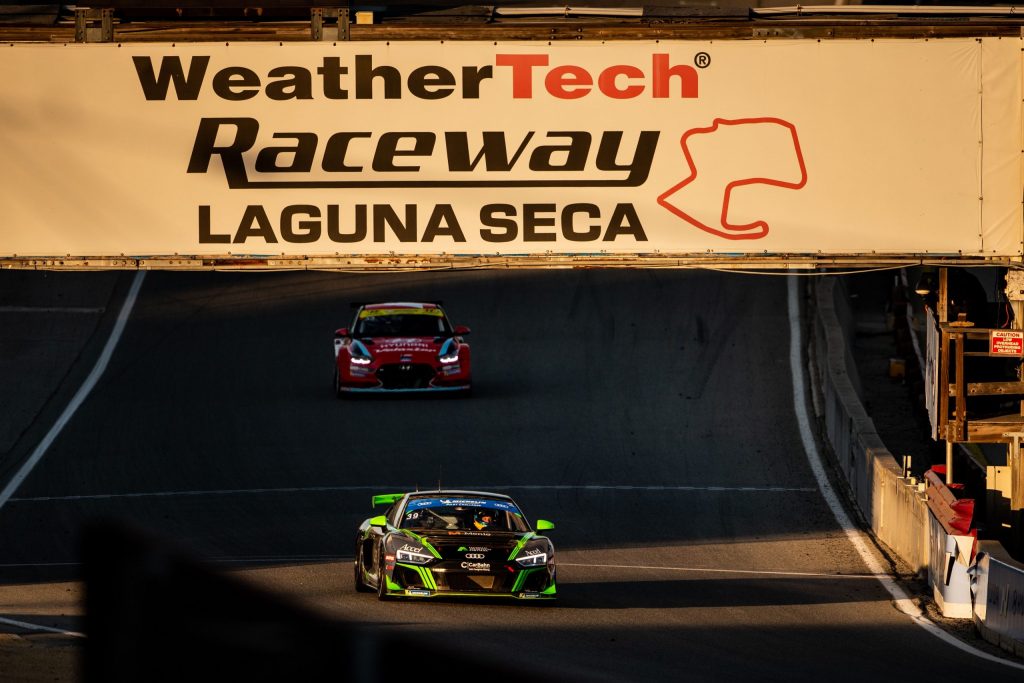 McQuarrie came in for the single stop with just under 50-minutes remaining handing the reins to teammate Westphal. Westphal entered the track directly behind the No. 60, the GS championship leader. Stellar driving by Westphal combined with the one-pit-stop strategy allowed the No. 39 to take the checkered flag in first place following a suspenseful last lap.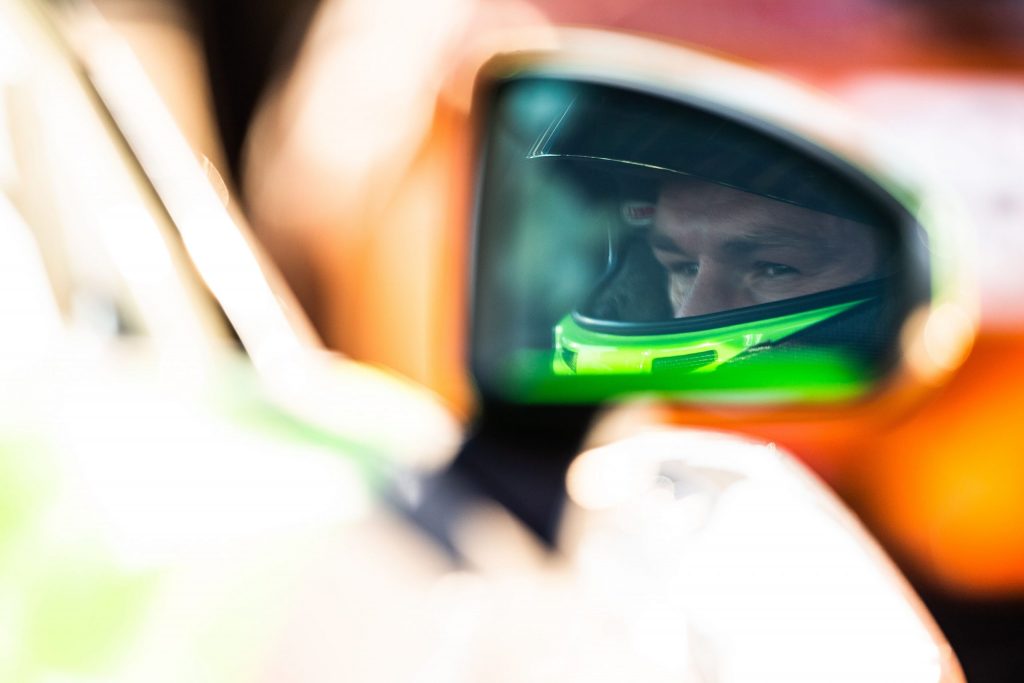 "To be honest I needed Trent to make a mistake," Westphal said. "He was driving phenomenal and had the car to beat me. I saw his tires were falling off like mine so I knew I had to monopolize on that. On that last lap I could tell he was struggling and in Turn 11 he went wide and I went for it. It was a drag race all the way to turn 2 where I was finally able to pull ahead. We absolutely needed this finish, I'm so proud of everyone involved."
Thanks to:

Bell Racing USA
Hammer Nutrition
TNVC Inc.
Race for RP
Sparco USA
Aero