Watkins Glen, N.Y. (July 3, 2021) — The Carbahn Motorsports prepped No. 39 Audi R8 LMS GT3 Evo GTD team showed impressive pace once again, navigating the competition and inclement weather alike on their way to P4 in the WeatherTech 240 at the Glen.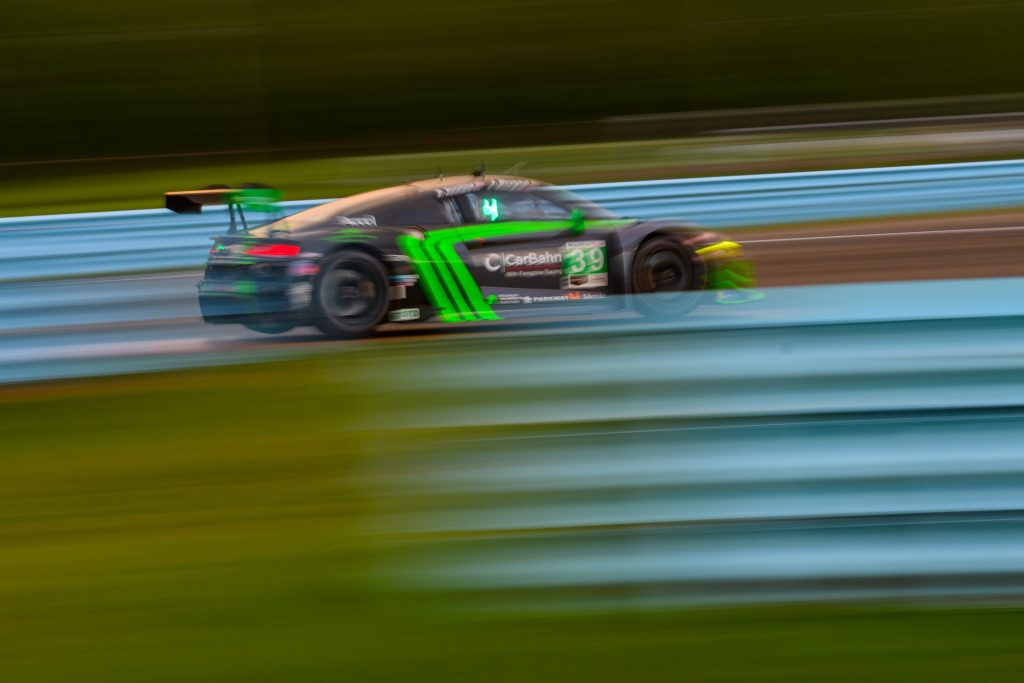 The usual pairing of Richard Heistand and Jeff Westphal were behind the wheel for the two-hour and 40-minute sprint. Having qualified a superb third, Heistand got away well to take P2 in the early running.

In stark contrast to the endurance race earlier in the week, dark clouds hung overhead as Heistand navigated the opening stint. He showed phenomenal pace, pressuring the leading No. 12 Lexus and building a 10-second gap to third. The team attempted to undercut the leaders in the pit cycle, but a full course yellow waved during the No. 12's out lap, stifling Jeff Westphal's progress behind. During the caution, a lightning strike brought out the red flag, bringing the race to a prolonged halt. The race restarted with 36 minutes remaining, but was quickly yellow flagged again for debris.

On a damp and difficult surface, Westphal fell to fourth at the final restart. The race came down to the wire and he showed fantastic pace to pressure the podium finishers ahead. In the end, the Carbahn prepped No. 39 finished in P4, within two seconds of the lead, as the sun set on Watkins Glen.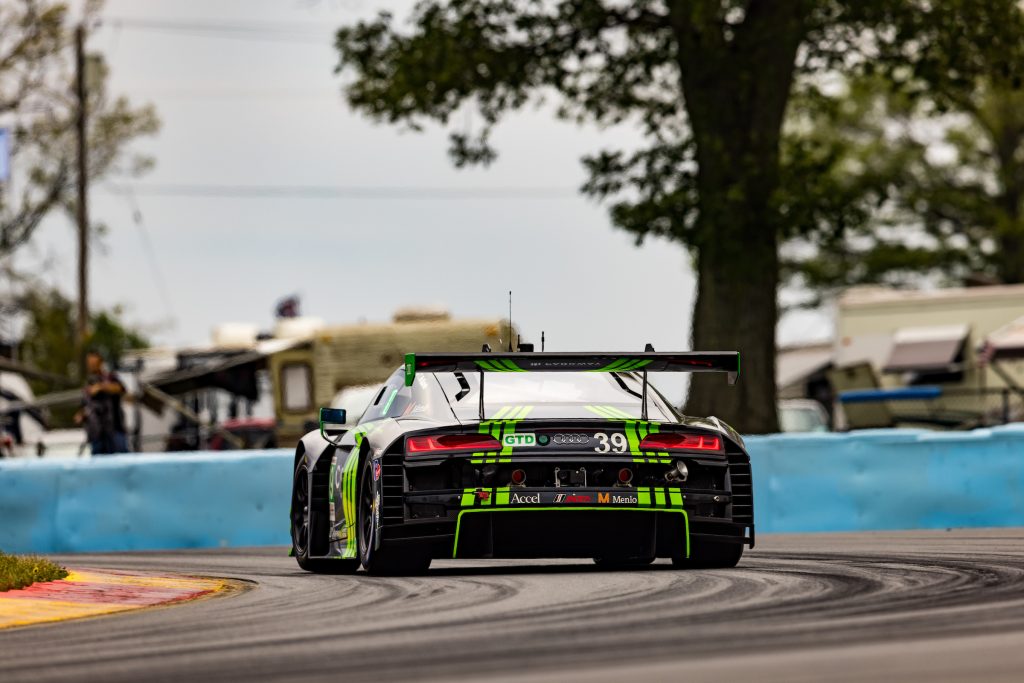 INSIGHT FROM THE GTD COCKPIT:

Jeff Westphal
"I enjoyed driving a beautiful car prepared by Carbahn with Peregrine racing. The Audi R8 was great. Honestly, I don't have huge complaints, the car was handling very well. Where we seemed to lack was the punch off the corner and on the straights. I did everything I could, but the Lexus and the Aston were still able to motor away while I was drafting them. This place favors their package a bit. Where we ended up is good, but none of us are happy that we lost two spots on track. It's definitely something that's going to sting until the next round. The Peregrine team did a fantastic job and they gave me a great car. Circumstances being what they are and seeing that the other cars were strong, we did what we could."