Lakeville, Conn. (July 17, 2021) — With weather playing a role for the second IMSA WeatherTech SportsCar Championship GTD Sprint Cup race in a row, the Carbahn Motorsports prepped No. 39 Audi R8 LMS GT3 Evo finished a respectable sixth in the Northeast Grand Prix at Lime Rock Park. On the IMSA Michelin Pilot Challenge side of the Peregrine Racing garage, the No. 93 Audi R8 LMS GT4 Evo showed solid pace to secure its strongest result of the season to-date.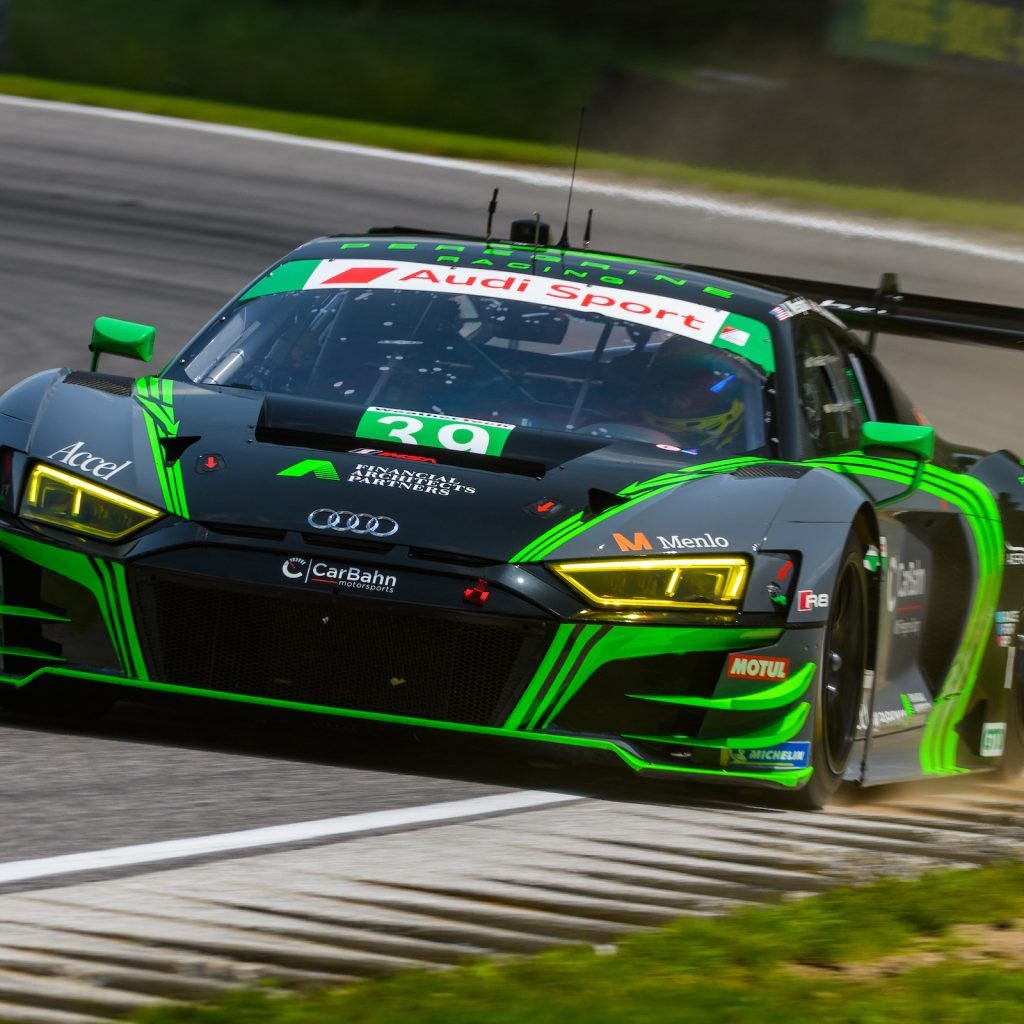 On a unique weekend where the GT classes took the spotlight in lieu of prototype competitors, Jeff Westphal and Richard Heistand were tasked with piloting the GTD Audi for the two-hour and 40-minute sprint. Heistand qualified third for the second race in a row with a time of 51.784 seconds, bringing him within five hundredths of pole.

Heistand got a strong start in the race, holding position until the first round of pit stops. Unfortunately, as Jeff Westphal took to the track with under two hours to go, the No. 39 fell to P6. Undercuts by competitors that stopped early and a pit stop hiccup that cost the team around ten seconds resulted in the loss of position. For the second consecutive race weekend, a red flag for lightning halted the field with Westphal still running sixth at the one-hour and 11-minute mark. The race finished under red flag conditions, meaning the team held onto a solid position after showing the kind of front-running pace that they have displayed since their debut. With five races complete, Peregrine Racing is riding a wave of positive momentum into the remaining IMSA WeatherTech SportsCar Championship GTD Sprint Cup calendar.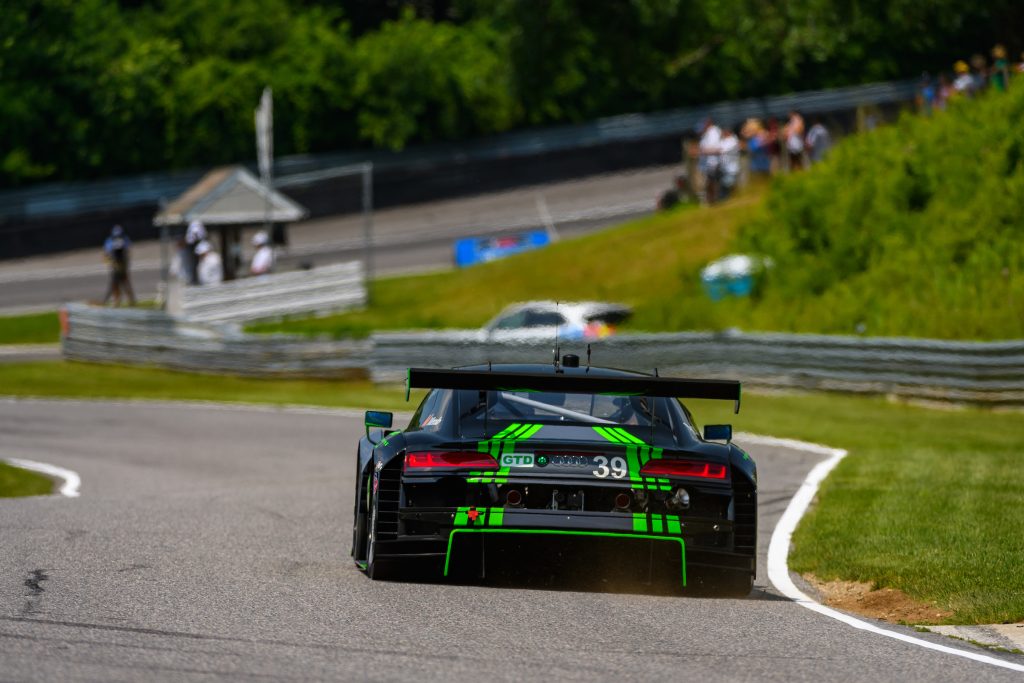 INSIGHT FROM THE GTD COCKPIT:

Jeff Westphal
"The No. 39 Carbahn Motorsports prepped Peregrine Racing Audi R8 LMS GT3 Evo team did a fantastic job. We're standing in the pit lane of a red flagged race. We had lightning in the area which is a threat to everyone's safety. They tried to see if the storm would pass, but it turns out it wasn't going to. Our driver exchange wasn't our best. We lost a couple spots and we are P6. The race is shortened and called complete. P6 it is, on a gray day."