Monterey, Calif. (September 13, 2021) — The Hyundai Monterey Sports Car Championship marked the first home race for Peregrine Racing's Carbahn Motorsports prepped No. 39 Audi R8 LMS GT3 Evo. With Carbahn's San Jose shop just an hour up the road, they finished the penultimate round of the IMSA WeatherTech SportsCar Championship GTD Sprint Cup in P7.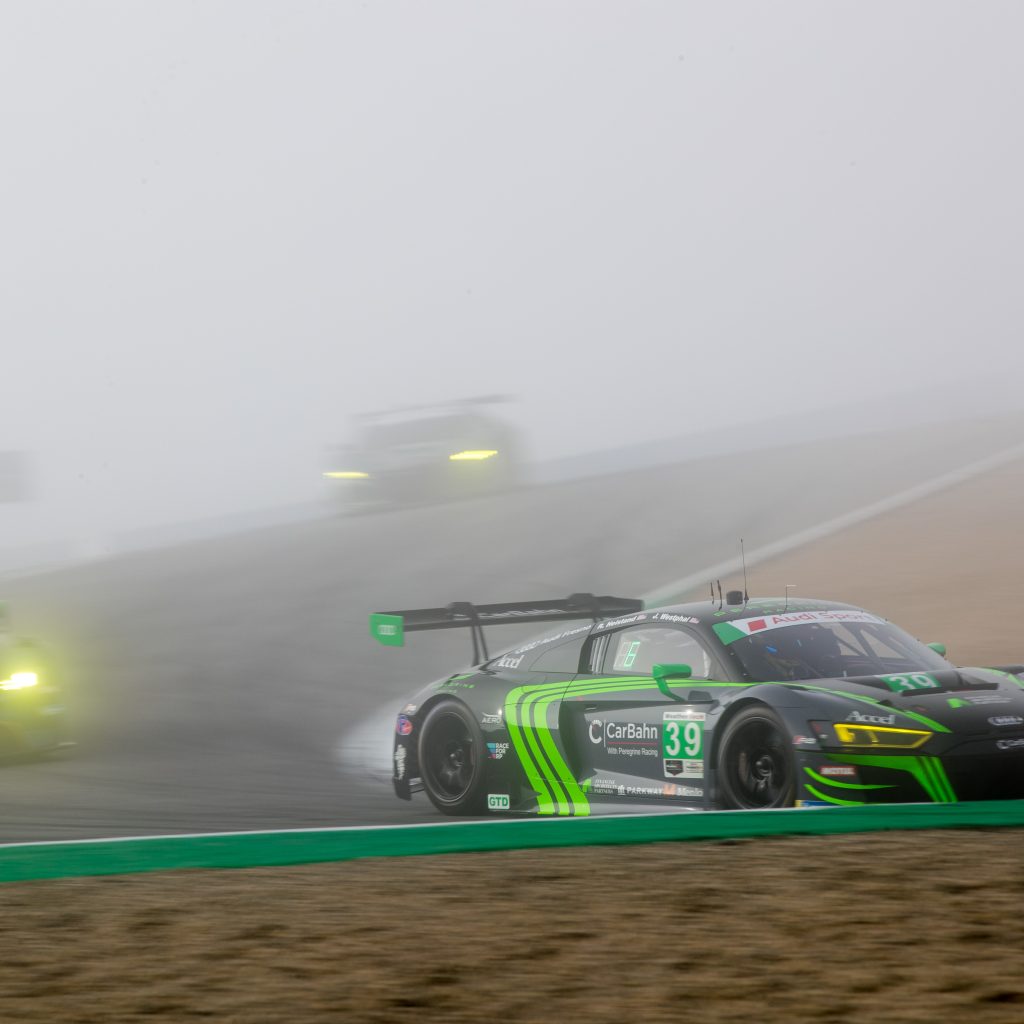 Richard Heistand qualified the No. 39 Peregrine machine in P5 for Sunday's grid, with his eyes set on a home podium. Unluckily, a couple of competitors squeezed past on the opening lap before a caution waved. A jumped restart and contact with a GTD competitor into the Andretti Hairpin resulted in a pair of penalties in the opening laps.
Jeff Westphal clocked consistently fast laps throughout his stint, deftly navigating the Laguna Seca hills to put the car back on the lead lap. It was a classic drive to gain a pair of positions and secure more points in the Sprint Cup standings. The team leaves their home race with heads held high.
"We're here at our home race at WeatherTech Raceway Laguna Seca and it's been awesome," said team principal Tyler Mcquarrie. "We've had our family, friends and a ton of partners out here and been entertaining potential new partners. We even had a fan giveaway earlier, giving away an electric scooter and Go Pros. It's been a ton of fun for the off-track activities, and the drivers had a ton of fun with the on-track activities."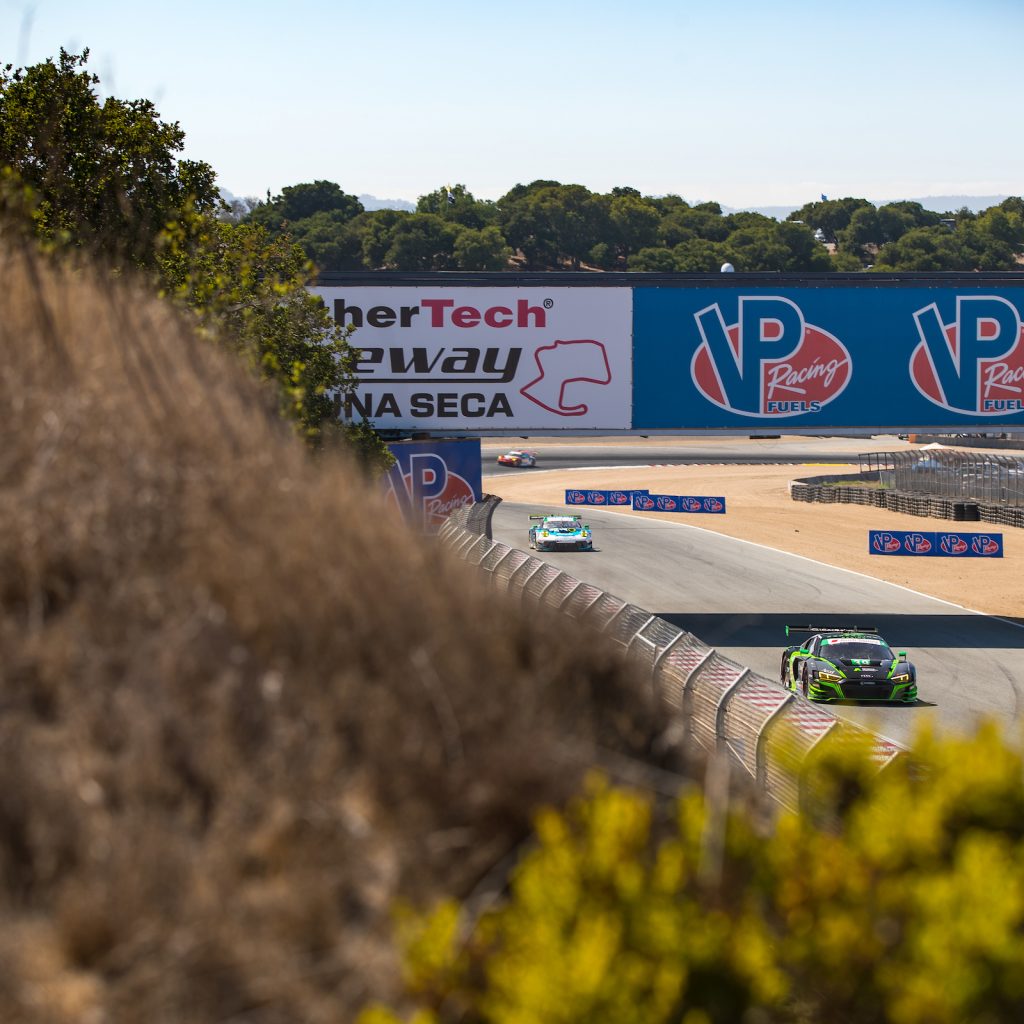 Peregrine Racing returns September 24-25 for the Acura Grand Prix of Long Beach. Coverage of GTD qualifying airs at 4:45 p.m. PT, September 24 on IMSA.TV. Green flag for the 100-minute feature race will wave at 2:00 p.m. PT, September 25 with live coverage on NBC Sports and TrackPass on NBC Sports Gold. Don't forget to follow Peregrine Racing on social for news, highlights and behind-the-scenes insight.
INSIGHT FROM THE GTD COCKPIT:
Jeff Westphal "Laguna Seca is always a low grip circuit. The CarBahn with Peregrine Racing Audi was handling really well. Something everyone has to deal with here is tire degradation, and by the end you're really backing it into corners, sliding it in sideways, and trying not to slide too much to keep the tire alive. We had a little bit of a situation at the beginning of the race where we got a drive-through or two. We had really good pace all race, we were just on heels trying to get up in the mix of it. I had a fun race, it's always a pleasure to drive for this program and see all the fans and everyone who is out here to cheer for the Carbahn prepped No. 39 Audi R8 GT3 Evo."