Long Beach, Calif. (September 26, 2021) — Peregrine Racing's Carbahn Motorsports prepped No. 39 Audi R8 LMS GT3 Evo finished the California swing of the 2021 IMSA WeatherTech SportsCar Championship GTD Sprint Cup season with P5 in the Acura Grand Prix of Long Beach.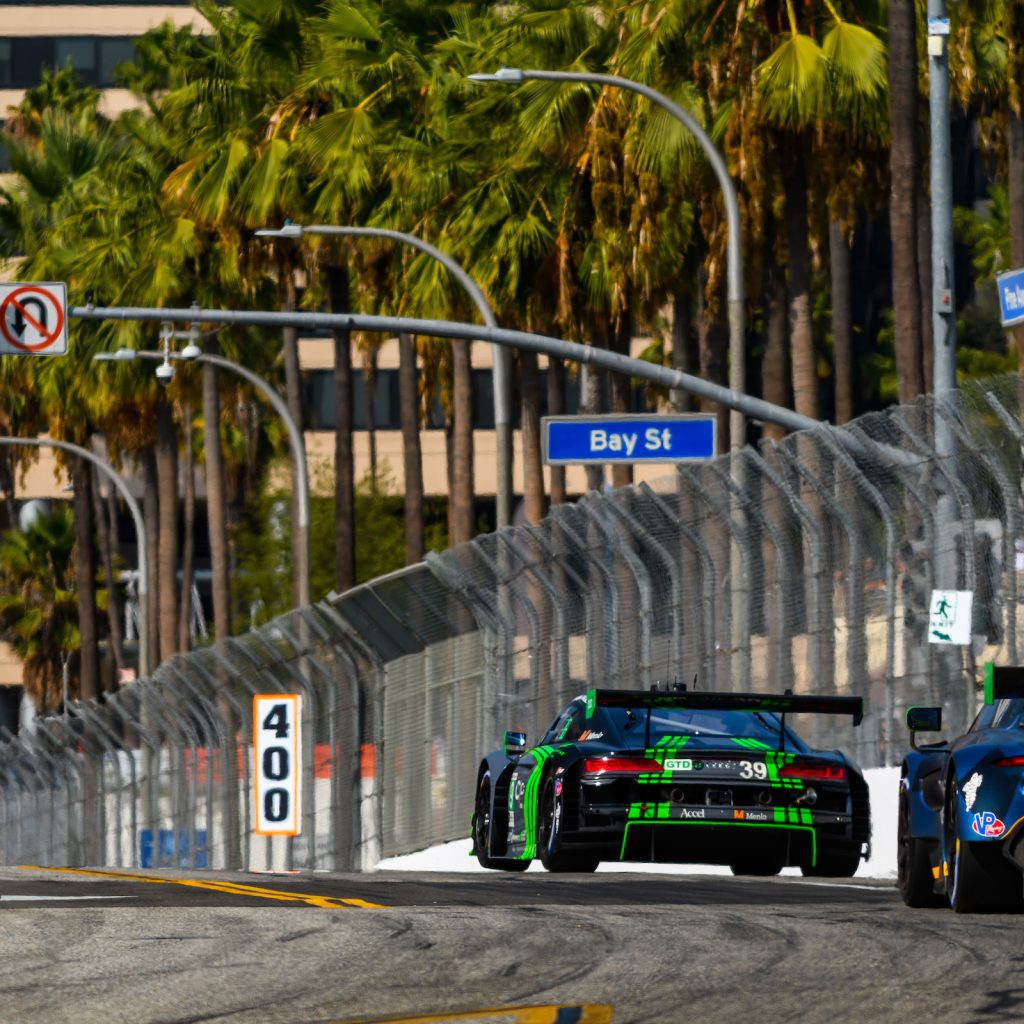 #39 Team mate Richard Heistand, handed the rapid Audi R8 to teammate Jeff Westphal who filtered out of the pit cycle in P4. After a close fight with a pack of GTD cars, he dropped to P6, but made a move for P5 in the dying minutes, sealing another strong result for the rookie team at a new track for all on the #39 program.
 
In a GTD class where every top-10 car's fastest race lap was within five tenths of the winner's, Peregrine Racing proved once again that they have momentum behind them and the pace to challenge for top results. The team is knocking on the door of their maiden podium, and they'll look to achieve just that at the upcoming final round of their 2021 campaign.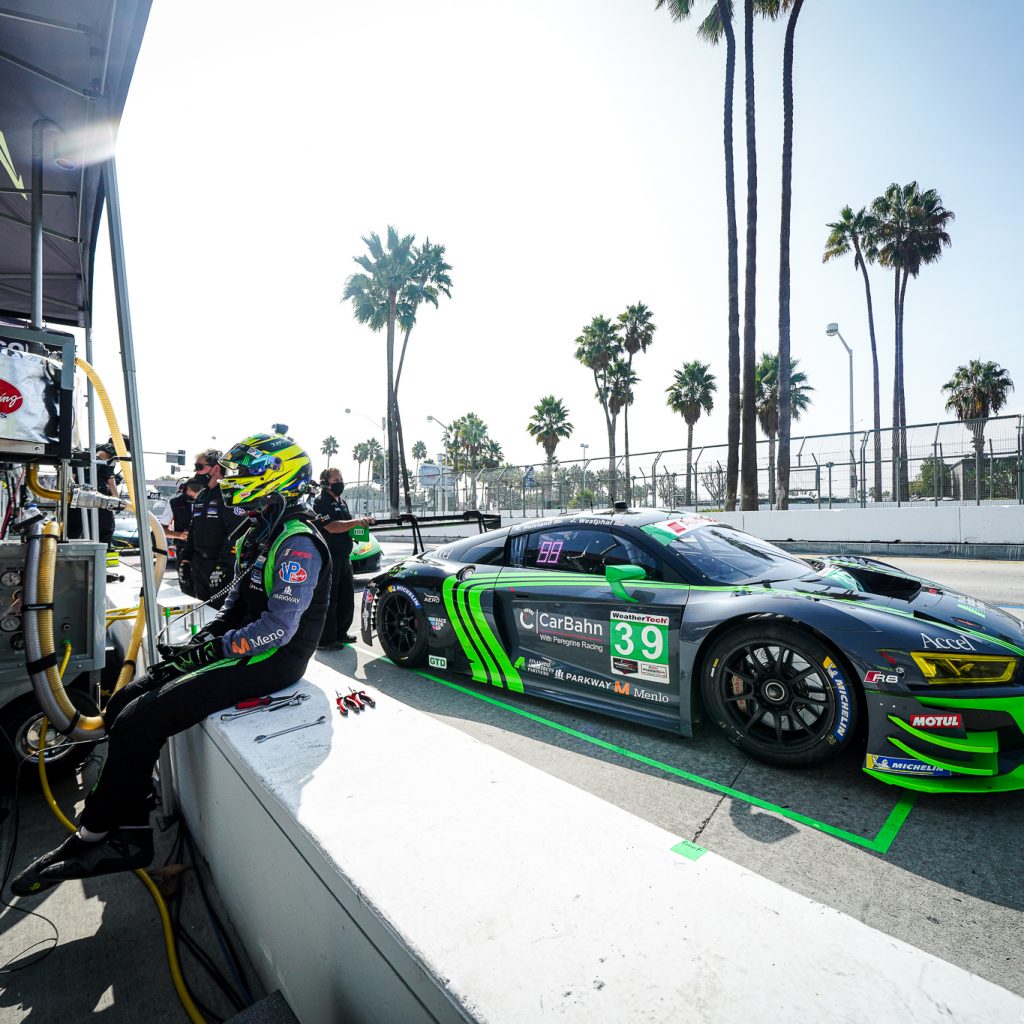 Peregrine Racing returns October 8-10 for the Michelin GT Challenge at VIRginia International Raceway. Coverage of GTD qualifying airs at 4:30 p.m. ET, October 8 on IMSA.TV. Green flag for the two-hour and 40-minute feature race will wave at 12:00 p.m. ET, October 9 with live coverage on NBC Sports and TrackPass on NBC Sports Gold. The IMPC Virginia Is For Racing Lovers Grand Prix gets underway at 2:00 p.m. ET on October 10 on Trackpass. Don't forget to follow the official Peregrine Racing social channels for news, highlights and behind-the-scenes insight.
 
INSIGHT FROM THE GTD COCKPIT:
 
Jeff Westphal
"The race just ended here and we finished fifth. A top five for us the first time at Long Beach is bittersweet. It's a home race for us but it was a new track for CarBahn with Peregrine Racing, Richard, and I. It was a huge amount of fun, and I really enjoyed my time here, but definitely bittersweet. I think we had a third or a fourth place brewing. That being said, I think this event will force us to reflect on areas we can further improve, being a first-year team, and how we're going to put all of the pieces together and make ourselves that much stronger before we come back for the next one."